Npower Biometric Steps for Batch C Stream 2:  The Federal Ministry of Humanitarian Affairs, Disaster Management and Social Development via its official twitter handle has issued the step by step procedure on how to successfully register candidates biometric information on the NASIMS portal.
FMHDSD is a government body solely initiated with the objective of Job Creation and Empowerment Initiative of the Social Investment Programme of the Nigerian Government.
READ ALSO: YCC Ghana Advocacy Seed Funding Initiative 2022
So as regards to this, MEDIANGR team is poised to share with you the steps on how to go about the NPower biometric capture for successful candidates.
Also, follow the guideline we will be highlighting below with images in order to perform your biometric capture successfully. Please, be kind enough to share this post across to your social media handles and your WhatsApp/Telegram channels and contacts. 🙂
Now, let's get started.
How to do Npower Biometric Capture for Batch C Stream 2
STEP 1: Log in to your NASIMS account dashboard using your NASIMS ID Number and Password. Weblink is: https://nasims.gov.ng/login
STEP 2: Once you're logged in, click on the verification tab to enable Biometrics capture.
Input your correct BVN number, email address, phone number, date of birth and state of origin.
Click on validate, after ensuring all details are correctly inputted
If the BVN validation is successful, click "Continue"
The follow the next step below.
STEP 3: Install the NASIMS (Npower) biometric client.
Click "install"
Input your correct NASIMS ID Number and click Proceed to login.
STEP 4: Proceed with biometrics using the correct device. Then follow the instructions carefully starting with your Right and Left Fingers as shown below;
Right finger

Your index finger
Your Thumb

Left Finger

Your index finger
your thumb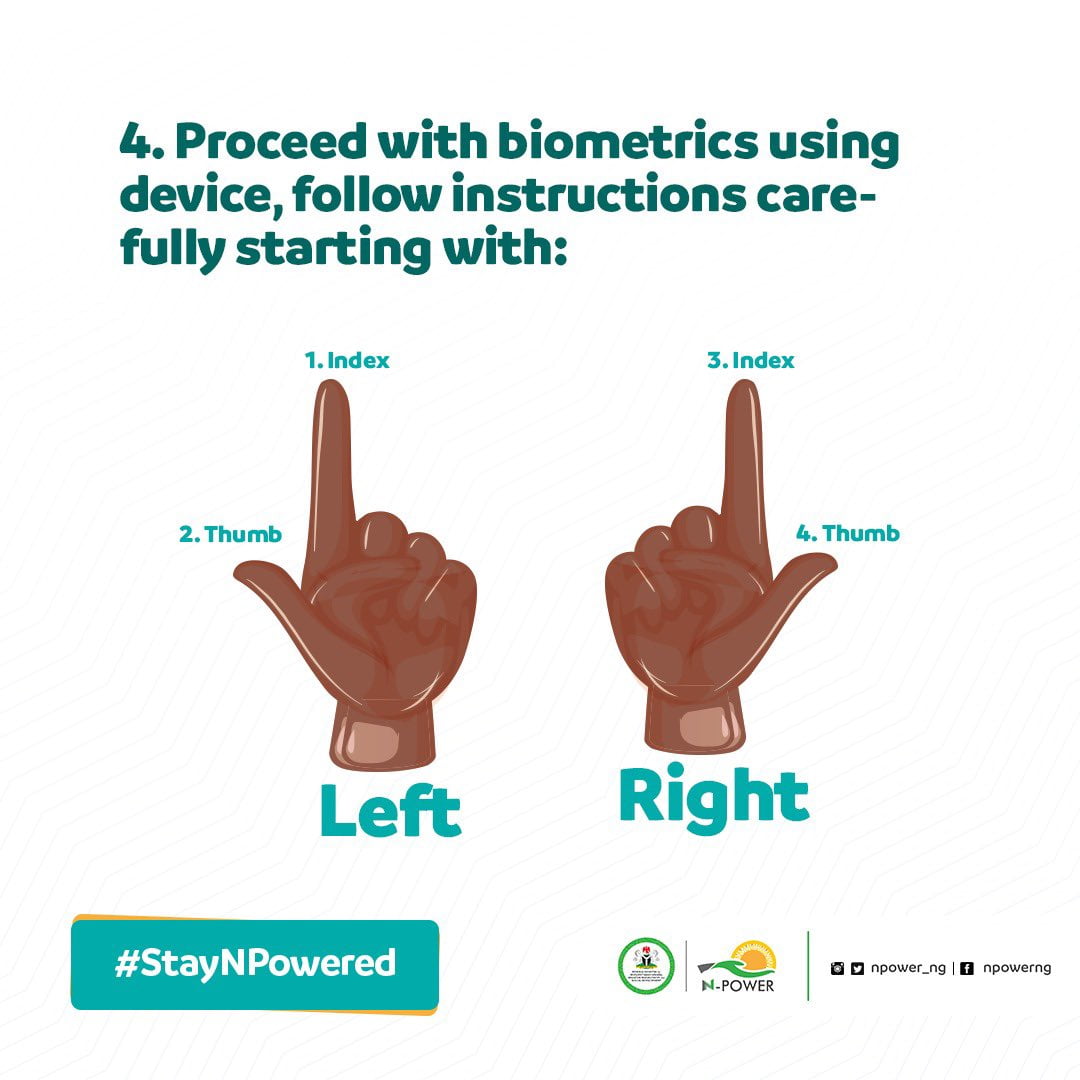 STEP 5: Ensure each finger clicks all four parts.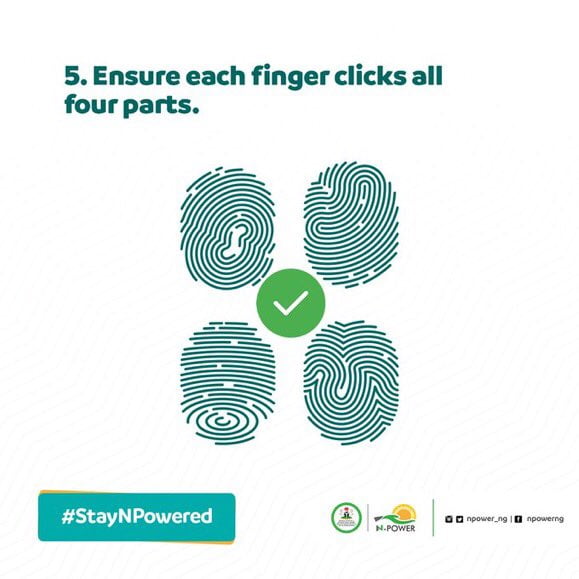 STEP 6: Voila!!! If you're now on this stage, that means you've successfully completed the Npower NASIMS biometric capture. Congratulations.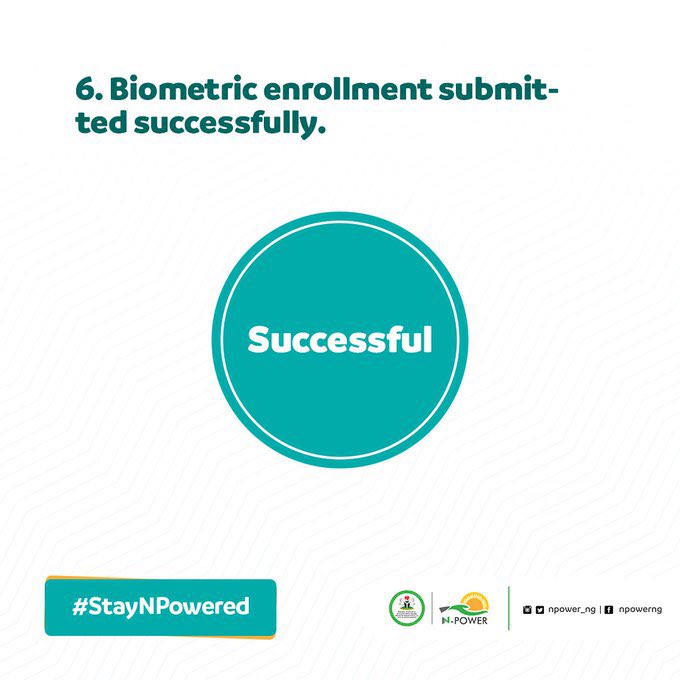 We are sure you enjoyed this guideline? Let us know in the comment section if you find anything difficult or you have any enquiries to make. CLICK ON THIS LINK to submit a comment.
Related: