Possible Ways to Land a Job in Canada as a Foreigner. As a foreigner, finding a job in Canada can be challenging. This guide provides helpful information on how to navigate the Canadian job market and increase your chances of securing employment.
However, with the right information and resources, it is possible to land a job in Canada as a job seeker.
Canada has one of the lowest unemployment rates among developed countries, making it an attractive destination for job seekers worldwide.
As of January 2022, the unemployment rate in Canada was 6.1%, which is relatively low compared to other developed countries.
This means that there are more job opportunities available for job seekers in Canada than in other European countries.
Canada has a welcoming immigration policy that supports skilled workers, securing a job in Canada as an immigrant can be easier than in other countries.
The Canadian government has implemented various programs, such as the Express Entry System, to facilitate the immigration process for skilled workers.
Here's a comprehensive guide to help you understand the process and increase your chances of landing a job in the country.
This system assesses a candidate's eligibility based on factors such as age, education, work experience, and language proficiency.
If a candidate meets the eligibility criteria, they can submit an Express Entry profile and be invited to apply for permanent residency.
Read also: Top 5 Highest Paying Companies in Nigeria.
Possible Ways to Land a Job in Canada as a Foreigner.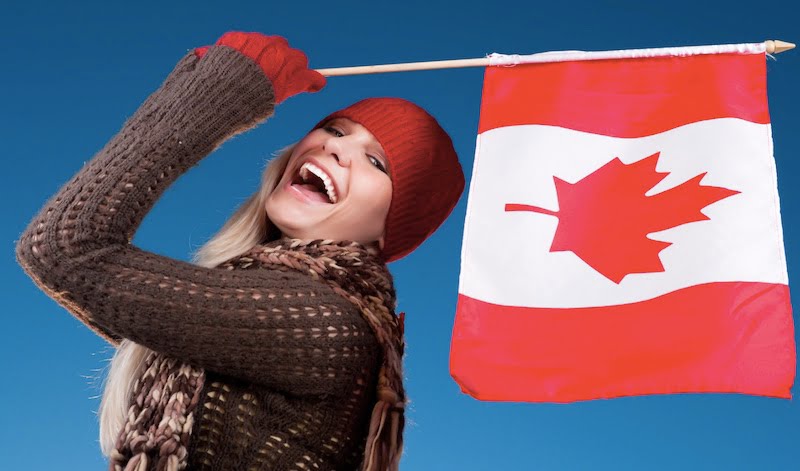 Finding your Dream Job in Canada
The first step to securing a job in Canada is to research the job market. Identify the industries that are in high demand and those that have a shortage of skilled workers.
You can use websites such as Job Bank Canada and the Government of Canada's Job Bank to search for job opportunities and learn about the job requirements.
It's advisable to get employment or search for jobs in Canada before moving and conduct thorough research on the Canadian job market before you arrive.
This can help you gain a better understanding of the job opportunities available and the skills and experience required for different job roles in Canada.
List of Canada Job Search Websites;
Indeed.ca:
LinkedIn.com:
Workopolis.com
Eluta.ca
Simplyhired.ca
Requirement and Document Needed for Canada Job
If you are a Nigerian citizen seeking employment in Canada, there are several requirements and documents that you will need to meet. 
Canadian Work Permit Requirements
You'll need to obtain a work permit to work in Canada. The type of work permit you need will depend on the job you're applying for and your qualifications.
The Government of Canada's website has information on the different types of work permits and the requirements for each.
A Canadian work permit is a document that allows you to work in Canada legally for a specific period. Before you can get a work permit, you must have already gotten a job from a Canadian employer.
This employer must have obtained a Labour Market Impact Assessment (LMIA) that gives them the right to employ international skilled workers for jobs that Canadian citizens or permanent residents cannot take.
With the Canadian work permit, you can travel across Canada, apply for a visa to bring your dependents to the country, earn a good living and apply for permanent residence in future!
To obtain a work permit to work in Canada, you need to get the following documents ready:
Proof of job offer
International passport
Passport photographs
Proof that you would move out of Canada upon the expiry of your permit.
Proof of financial ability
Medical certificate
Police clearance certificate
Academic certificates
Proof of work experience
Resume
Application fee receipt
If you're serious about receiving a job offer from a Canadian employer through Express Entry, AIPP, RNIP, or other immigration programs, you'll need a strong resume.
A Canadian-style resume and cover letter are tailored to the expectations of the Canadian job market. It's typically one to two pages long, depending on your work history, and it highlights your skills, experience, and education.
When writing a Canadian resume, you are required to include more of your work experiences and volunteer work than other sections of the resume.
Typically, a Canadian resume includes these sections:
Contact information
Professional Summary
Professional experience
Skills
Education
Other Documents Needed to Travel to Canada from Nigeria:
Passport: A valid Nigerian passport is required to enter Canada.
Visitor visa: Nigerian citizens will need to obtain a visitor visa to travel to Canada. This can be done through the Canadian government's IRCC website.
Electronic Travel Authorization (eTA): Nigerian citizens who are traveling to Canada by air will also need to obtain an eTA.
Proof of funds: Job seekers may need to provide proof of funds to show that they can support themselves during their stay in Canada.
Medical examination: Nigerian citizens may need to undergo a medical examination to prove that they are in good health before traveling to Canada.
Network with Canadians/Immigrants
People are essential for reaching your goals, and no one is an island of knowledge. Connects with people online through LinkedIn, attends events, and joins professional organizations.
You can also reach out to recruiters and HR managers in your field of interest to learn about potential job openings.
Take Online Courses
Are you worried that you don't have enough credentials to land a job in Canada from Nigeria? Don't lose hope! You can still improve your skills by taking courses related to your desired field.
There are numerous online platforms such as Coursera, Udemy, ALX, LinkedIn Learning, edX, Alison, and more that offer courses in various areas at little or no cost.
The best part is that you'll receive a certificate upon completion of the course, which can be added to your resume and enhance your chances of getting a job in Canada.
So why not invest some time in improving your skills and increasing your chances of success?
Click Here to start free Google courses
Conclusion
Getting a job in Canada from Nigeria requires effort, preparation, and a bit of luck. Research the job market, enhance your qualifications, network with Canadians, and apply for jobs to increase your chances of success.
The easiest way to migrate to Canada is through the Express Entry program, but having a job offer from a Canadian employer can make the process smoother. Good luck!
Frequency Asked Questions.
Can You Get a Job in Canada from Nigeria?
Canada is a desirable destination for many people looking to work and live abroad. The country is known for its high standard of living, friendly people, and stable economy. So, is it possible to get a job in Canada from Nigeria? The answer is yes, but it takes effort, preparation, and a little bit of luck.
Is it Easy to Get a Job in Canada Now?
The answer to this question depends on various factors such as your qualifications, experience, and the state of the Canadian job market. Some industries are facing a shortage of skilled workers, making it easier to find a job in those fields. On the other hand, some industries have a high level of competition, making it more challenging to secure a job.
Which Jobs Are in Shortage in Canada?
There is currently a shortage of skilled workers in several industries in Canada, including healthcare, information technology, and construction. According to the Government of Canada's Job Bank, other in-demand occupations include financial managers, software engineers, and tradespeople.