Top 18 Countries with Highest Salary for Nurses: We have also discussed the challenges nurses face today and how some companies are trying to ease those challenges; if you want to skip our other article on the Top 10 Prestigious Universities in Africa, click here.
This article will look at the top 18 countries with highest salary for nurses. Nurses, the bedrock of our healthcare system and the most trusted profession in America, currently face an alarming departure from their careers.
The COVID-19 pandemic, like an unforgiving storm, intensified the persistent challenges that nurses have long grappled with and pushed them to a breaking point. These numbers painted a stark and concerning picture as a nationwide study revealed that 55% of healthcare workers, including nurses, struggle with burnout.
In this pivotal moment, nurses are not merely cogs in a healthcare machine; they stand as frontline warriors, healers, and caregivers. However, gruelling 12-hour shifts, constant pressure, and a lack of autonomy have etched lines of chronic stress and compassion fatigue across their faces. Younger nurses, brimming with potential, feel undervalued and overwhelmed, as a mere 19% of those under 35 believe their organizations genuinely prioritize their well-being.
Top 18 Countries with Highest Salary for Nurses.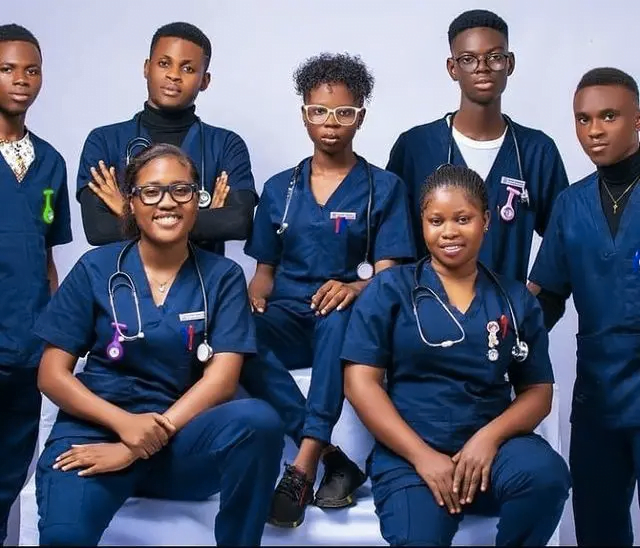 Here is a list of the top 18 countries with the highest Salary for nurses.
18. Spain
Average Salary: $43,422
Spain is the best country for international nurses because of its excellent working conditions and robust healthcare system. In-demand nurses can find opportunities in various sectors, especially in specialities like paediatrics, geriatrics, and mental health. Speaking of things, you can check out our article on the highest-paid medical specialities in the world.
17. Japan
Average Salary: $52,604
Until 2015, nurses in Japan lacked autonomy and required physician guidance for diagnosis and prescriptions. However, reforms in 2015 allowed trained nurses to act as practitioners in specific situations. Today, Japan is one of the highest-paying countries for nurses.
16. Italy
Average Salary: $55,616
Nursing education in Italy offers options in both English and Italian. Hence, it addresses the recent nursing shortage by allowing international students to pursue nursing and serve the healthcare sector in Italy. To obtain a nursing license, one must pass a language proficiency test and receive sponsorship from a hospital. Additionally, a B2-level language certificate is required. Universities like the University of Bologna provide excellent undergraduate, graduate, and doctoral programs for nursing in Italy.
15. United Kingdom
Average Salary: $63,454
The UK is a popular destination for international nurses. International students who pursue Nursing in the UK complete the Overseas Nursing Programme (ONP) during BSc (Hons) or MSc courses. Nursing graduates can specialize in adult, child, learning disability, or mental health. As of March 2023, are 731,058 Nurses on the permanent NMC register in the UK.
Related: Top 10 Best Cities for International Students in Australia
14. New Zealand
Average Salary: $63,480
Nursing professionals who wish to work in New Zealand can apply for visas but require nursing registration, Competence Assessment Programme (CAP), and a permit from Immigration New Zealand (INZ). There are many visas to choose ranging from Accredited Employer Work Visa to Occupational Registration Visitor Visa, and they efficiently cater to internationally qualified nurses. The process involves NCNZ registration and CAP completion if needed. New Zealand is considered the most accessible country for nurses to work.
13. Ireland
Average Salary: $63,829
Ireland has one of the highest nurse salaries owing to government investments in healthcare, strong unions, and quality care goals. All practising nurses in Ireland must be registered on the Register of Nurses and Midwives, which the Nursing and Midwifery Board of Ireland (NMBI) maintains. Currently, over 80,000 nurses and midwives are registered with them.
12. Finland
Average Salary: $69,873
Finland faces a nursing shortage because of retirements and increased demand for caregivers with the ageing population. International nurses can work in Finland by fulfilling requirements like Valvira registration, language proficiency, and work experience. The high demand and quality of healthcare in Finland contribute to competitive nurse salaries in Finland.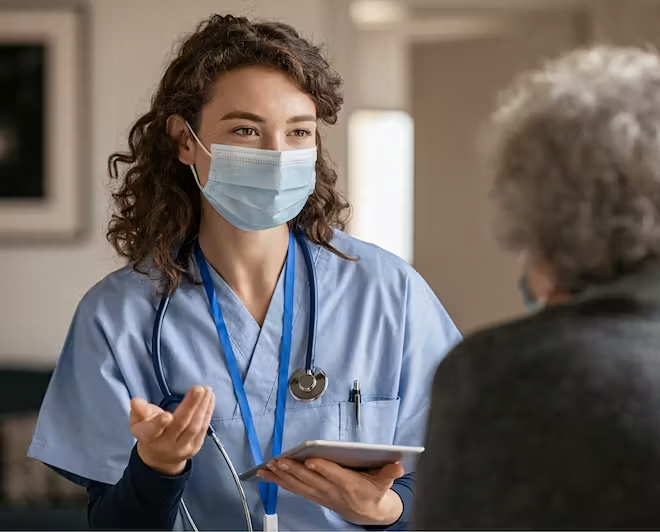 11. Germany
Average Salary: $69,981
Germany recorded almost 145,8000 nurses and midwives in 2019. The number translates to 33% of all nurses and midwives in the EU. The country offers flexible working schedules and, in some cases, pays annual vacations for nurses. Hence, Germany is one of the highest-paying countries for nurses and one with the best work-life balance.
10. Canada
Average Salary: $71,028
Nursing in Canada offers a promising career path for international nurses. The country's welcoming stance on immigration and high demand for healthcare professionals culture make it an attractive destination. International nurses need a recognized degree, language proficiency proof like IELTS, and licensing to practice in Canada.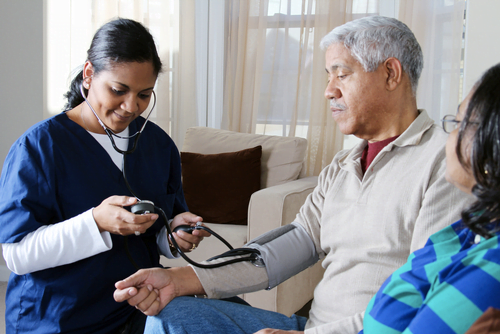 9. Belgium
Average Salary: $72,203
In Belgium, nursing offers various pathways to enter practice, including bachelor's degrees and certifications. Applicants must meet language proficiency, clinical training, and registration requirements, while foreign nurses follow NARIC recognition for practice and visa application for work. Belgium is also one of the highest-paying countries for neurosurgeons.
8. Netherlands
Average Salary: $73,335 
The Netherlands is currently experiencing high demand for nurses due to its ageing population, increasing the number of ex-pats and strategic central European locations. All these factors also explain why the Netherlands is among the highest-paying countries for nurses.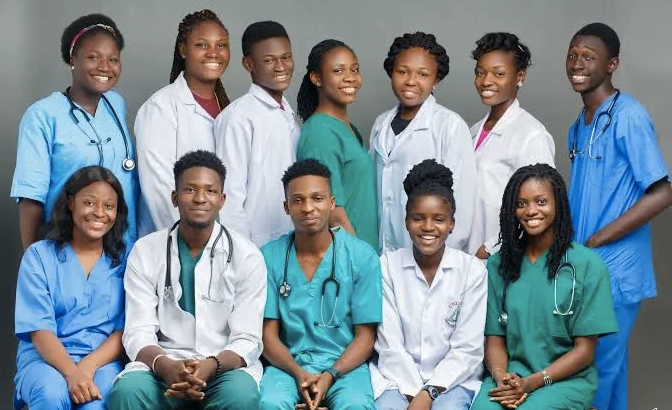 7. Norway
Average Salary: $73,785
Norway's acute shortage of 7000 nurses and projected demand of 28,000 by 2035 drive high nurse salaries and, thus, attracts foreign professionals through streamlined recruitment and competitive wages. In 2020, Norway was top among countries with the highest number of nurses per capita.
6. Australia
Average Salary: $74,111
Nurses in Australia undergo regulated training to become registered health professionals under the Nursing and Midwifery Board, overseen by the Health Practitioner Regulation Agency. Australia is also one of the highest-paying countries for dentists.
5. United Arab Emirates
Average Salary: $76,983
UAE is a popular choice for nurses internationally as with a BSc in Nursing and DHA registration; professionals can practice in the country. This process, while detailed, ensures high standards. Moreover, the profession offers gratifying experiences, flexible schedules, and attractive compensation, making it one of the best country choices for nurses. Not only this, but nurse executives often observe leadership opportunities while contributing extensively to the field. Thus, the UAE's nursing landscape offers a promising beacon of opportunity and growth in a world where nursing shortages persist.
4. United States
Average Salary: $90,312
Nursing is the largest healthcare profession, with 5.2 million registered nurses (RNs) in the US. RNs contribute to care delivery, health system evolution, disparity reduction, and national health. The pre-COVID-19 nursing shortages stemmed from retirements, economic shifts, and increased healthcare needs. However, during the pandemic, the shortages worsened even more, owing to the surging healthcare demands from ageing populations and an insufficient number of nurses. The US is one of the best-paying countries for nurses.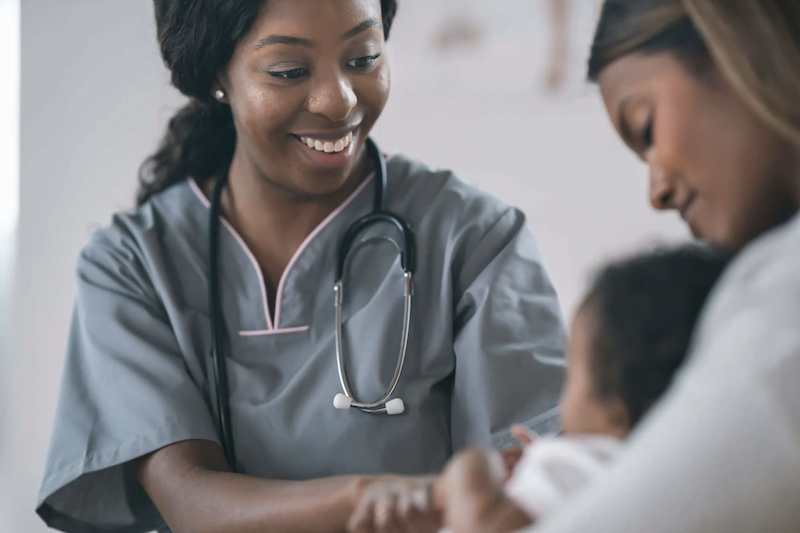 3. Denmark
Average Salary: $93,702
Denmark is a top country for dentists as Denmark has a strong emphasis on work-life balance, which translates into nurses enjoying a supportive environment that values their contributions to patient-centred care. Competitive salaries and benefits and a robust healthcare system create a stable foundation for career advancement for nurse practitioners. Denmark is also one of the countries with the highest standard of living.
Read also: Top 10 Countries with Visa-free for Nigerian Citizens
2. Luxembourg
Average Salary: $99,403
Luxembourg's well-structured healthcare system ensures a steady demand for nurses, particularly in senior and specialized care. Competitive salaries and a high standard of living offer a rewarding professional experience for nurses who benefit from a culturally rich environment. Luxembourg continues to prioritize healthcare innovation and patient well-being, so nursing professionals find opportunities to contribute meaningfully and advance their careers. Luxembourg is the country with the highest minimum wage in the world.
1. Switzerland
Average Salary: $105,347
Switzerland, with 18 nurses per 1,000 inhabitants in 2019 (double the OECD average), is the highest-paying country for nurses. However, 30-40% of nursing staff are foreign, drawn chiefly from neighbouring countries amid the current shortage. This practice raises concerns as it contributes to brain drain; for instance, nurses from Germany migrate, leading to similar needs there, propagating a chain reaction. Switzerland is also one of the countries with the best education.