A complete guide on Finding Jobs in Denmark as a Foreigner. Are you ready to work abroad? In this article, we will show you how to travel to Denmark and get work.
Currently, Denmark needs skilled foreign workers with over 2,170 job openings.
Application to work in Denmark is relatively easy in comparison to other developed countries. Knowledge of the Danish language is not pre-requisite and skilled workers from English-speaking countries are welcome to apply.
Read also: 10 Required Documents for UK Skilled Worker Visa Sponsorship.
Introduction: Finding Jobs in Denmark as a Foreigner: Complete Guide.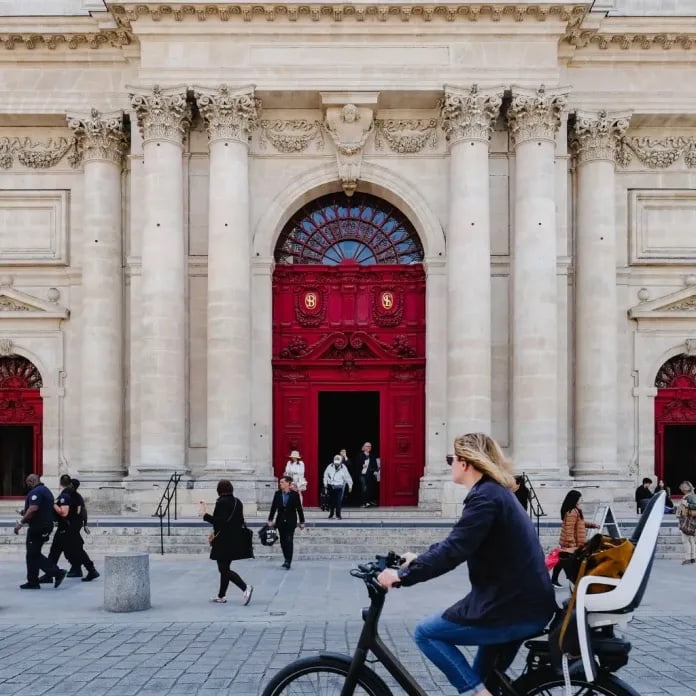 Denmark is a Nordic country in Northern Europe with a high standard of living: the country performs at or near the top in measures of education, health care, civil liberties, democratic governance, and LGBT equality.
Denmark tops the chart of leading European Union nations which welcomes skilled workers from all over the globe. Several immigrants move to Denmark because of its work life, steady business environment, and excellent job opportunities in various fields such as IT, Agriculture, Management, Health and Medicine, Engineering, and so on.
This article will cover all the essential information on how to find a job in Denmark, ranging from job applications, Denmark-style CVs and cover letters, to topics such as visas or work permits.
What jobs are in demand in Denmark?
While many countries struggle with high unemployment rates, Denmark has the opposite problem — it's currently suffering from a labour shortage. Some industries require workers more than others, and you will probably find the Danish job market easier to navigate if your skills are in demand.
Twice a year, the Danish authorities publish a "Positive List" — which outlines professions where Denmark has a labour shortage. Currently, the list includes several managerial positions in the areas of sales, marketing, public relations, IT, administration, etc., but also many other specialized professions from pharmacists to dietitians, teachers, journalists, and civil engineers, among many others.
You can choose between the Positive List for People with a Higher Education or Skilled Work
Skilled workers are people who do not have an education background but with professionally skilled like lumbering, carpentering, farming, etc;
While higher education is for people with an education background like BSC, MSC, PhD, etc.
You can find the full Positive List on the Danish Immigration Service's website. Visit here
Application Process for Denmark Work Visa
To work in Denmark as a foreigner, you need a work permit, visa, and residence permit. EU citizens do not need either—they are free to enter the country and take up work right away. Citizens of other countries will need a visa and work permit in Denmark.
You must apply for a Danish work visa online via SIRI (Danish Agency for International Recruitment and Integration). You may apply yourself or grant Power of Attorney to your employer to apply on your behalf.
The application process takes a period of 1-4months
Here is the step-by-step work visa application process:
Choose a Denmark work visa scheme.
Create a case order ID.
Pay the Denmark work visa fee.
Compile the Denmark work visa document checklist.
Apply.
Take your biometrics.
Wait for a response.
Visa
Job Contract
International passport
Residence permit
Step 1. Choose a Denmark Work Visa Scheme:
On the SIRI website, you have to select which visa scheme best suits your work situation. The available visa schemes are: Visit here
Step 2: Create a Case Order ID
After choosing the visa type you have to apply for, you continue to create a case order ID. It is similar to creating an account, where you provide your personal information, passport number, and email.
Read also: Top 10 Scholarships in Canada for International Students.
Step 3. Pay the Denmark Work Visa Fee
After creating your Case Order ID, you must pay the fee and submit your application. You must do both in the same calendar year otherwise, the application may be rejected. The fee for most work visas is DKK 4,405 (appx. €590).
If you pay a fee that is not required, you will be refunded.
Step 4. Compile the Denmark Work Visa Document Checklist
The required documents for your Denmark visa application are:
Passport: Make sure your passport is valid and has at least two blank pages.
Copy of your passport: Do not include blank pages.
Health insurance: You need a health insurance policy covering you for the entire period of your stay in Denmark
Passport-size pictures, following Schengen photo guidelines.
Proof of visa fee payment.
Completed form of power of attorney: This is only required in the event that you authorize your employer or someone else to submit the application on your behalf.
An employment contract or job offer: The contract/offer must not be older than 30 days.
Diploma or academic qualifications: You need these documents to prove you are qualified for the position.
Danish authorization for the job (if required).
Step 5. Submit the Application
There are three ways you can submit your application for a Denmark work visa:
Online: You can complete the application entirely online through the SIRI website. Please note that this option may not be available for everyone.
Abroad: You can also submit a visa application to a Danish diplomatic mission or an application centre in your country of residence. If your country does not have a Danish diplomatic mission, you may be referred to a Norwegian mission or a Danish diplomatic mission in the region.
In Denmark: You can submit a work visa application in Denmark if you are already living there as a legal resident (not as a tourist). Make sure to book an appointment with a SIRI branch before submitting the application.
Remember, even if you submit the documents at an embassy or a SIRI branch, you must still complete the initial online application (first four steps).
Step 6: Take Your Biometrics
You must have your photo and fingerprints recorded at a Danish diplomatic mission abroad within 14 days of applying. Biometric documents are stored in the Immigration authorities' database. You have to submit your biometrics at a Danish diplomatic mission even if you apply online.
Step 7: Wait for a Response
The processing time for a Denmark work visa is 1 month to 4 months. For some types of visas like Fast-Track visas, it usually takes ten days to get an answer.
You will receive an email when the application centre you applied to has reached a decision. The application centre can also update you about the visa application status via SMS.
Related: Google Paid Internship Program 2024 ($3300 Stipend + Certificate).
How to Apply for a Job in Denmark
Some universal tips on applying for jobs are just as suited to the Danish job market. This includes a tailored CV and cover letter that show how you match the job position perfectly.
However, there are some tips and tricks specific to the Danish job market that you will benefit from knowing.
Step 9: Job Contract
The first thing you will need to be eligible for a visa is a job contract.
Recommended site to search for job opportunities in Denmark.
The site helps with information on job openings, interviews, CV-building, and others.
Danish-Style CV
Your CV should only contain the most relevant information about your professional experience, your education and your skills for the specific job you are applying for. Focus on three specific parts of the CV – the personal profile, and work experience, and include personal details in your CV.
Start with your details such as your name, age, and gender. If you include a photograph, make sure it is professional yet modern-looking. Forget the serious-looking passport photo and go with a friendly-looking picture of you with a building or window in the background.
Include a personal summary at the top. This should be a paragraph of no more than five or six lines where you mention your professional skills as well as your personal and social qualities.
CVs tend to follow a chronological order. List your most recent professional experience and qualifications from first to last. Remember that not all professional experience is relevant. Since you only have a few minutes to impress your potential employer, you will want them to know the most important aspects of your career, and not be overwhelmed with too much information.
List languages and hard skills. If you have studied abroad, make sure to include that as well. Keep hobbies and other activities to a minimum and only include them if they are relevant to the position.
Visit here to build a Danish CV
Cover Letter
A cover letter is often just as important as a CV in Denmark when you apply for a job. It is important to write a cover letter specifically tailored for each position you apply for.
The purpose of your cover letter is to make the employer want to interview you. Explain what you have to offer and be specific. It will improve your chances of getting noticed
A winning cover letter will showcase some other aspects which are highly valued by the Danes. For example, teamwork is highly valued as well as the ability to solve problems. Make sure to showcase your skills by emphasizing situations where you have achieved good results as a team, or you have efficiently solved a problem.
https://www.workindenmark.dk/applying-for-a-job/cover-letter
Required References and Qualifications
References are not typically required, although they are becoming increasingly common for managerial roles. You can list the contact details of someone who can vouch for your character and skills. You can also simply mention at the bottom of the resume that you can provide references upon request—and get extra points if you write it in Danish: "anbefalinger kan fås ved nærmere henvendelse."
As for qualifications, you should expect to provide an employer with a copy of your diploma or certificate.
One thing that should not surprise you is if you are asked for a straffeattest—a document provided by the Danish police proving you have not been convicted of a crime in the country. This is asked of both Danes and non-Danes and can be easily obtained online.
Interview Tips
It may seem fairly similar across cultures to attend a job interview. However, there are standards and expectations that Danes look for in candidates.
If you've made it to the interview stage, you should be well-prepared and knowledgeable about the business. Know your resume through and well, and have two or three work experiences in mind that you can use to demonstrate your talents and capacity for problem-solving.
The dress code should be formal but relaxed. It is not necessary to wear a business suit (unless applying for a bank or law firm). Appearing overly formal could contribute to the perception that foreign workers are too rigid in their ways among Danes.
Step 10. International Passport
A passport is a travel document issued by the government of a nation that certifies the identity and nationality of its holder, to travel outside the country. You can apply for your Nigerian passport either at the physical location of the Nigeria Immigration Services or by submitting it to its website.
If you wish to travel abroad for work, school, or vacation, you must have a Nigerian international passport ready as a Nigerian citizen before you can apply for a visa.
Visit here to start your Nigeria passport application.
How is Salary Earning in Denmark?
As of now, the average salary in Demark is around 47,000 DKK (7,000 USD). The highest average salary in the country is in Copenhagen, at 53,000 DKK (7,850 USD) a month, and the lowest is 45,800 DKK (6,800 USD), in the North Jutland region.
Unlike most other EU countries, Denmark does not have a fixed minimum wage. Instead, minimum salary is often established by collective labour market agreements, which are negotiated between unions and employer associations.
The average salary in Denmark should be enough to live comfortably in the country.