Fidelity Bank Graduate Trainee Program 2023: Fidelity Bank Plc invites applications from suitable candidates for its 2023 Graduate Trainee Program. The Programme aimed to attract young, talented individuals to meet our growing workforce needs within the business. Interested candidates must be a University Degree or HND holder.
Fidelity Bank Plc started its operations in 1988 under the name Fidelity Union Merchant Bank Limited. Within two years, it became the fastest-growing merchant bank in the country. However, to take advantage of the growing opportunities in Nigeria's financial services sector, it converted to commercial banking in 1999 and changed its name to Fidelity Bank Plc. In February 2001, it became a universal bank with a license to provide commercial, consumer, corporate, and investment banking services.
Apply for Fidelity Bank Graduate Trainee Program 2023.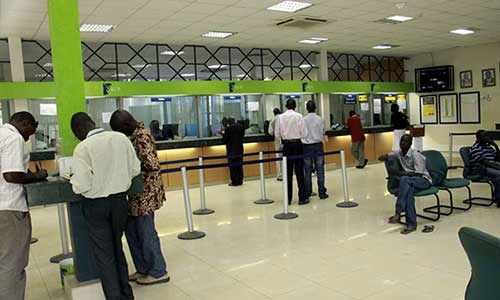 Applications are invited for:
Title: Graduate Trainee Program
Location: Nigeria
Job Description
The Fidelity Bank Graduate Trainee Program 2023 is designed to attract young, talented individuals who can contribute to our growing workforce. The program provides an opportunity to groom and nurture graduates, ensuring a steady pool of highly capable leaders for the business. These future-ready leaders will drive and achieve the Bank's strategic objectives in the short and long term.
Are you someone who is passionate, driven and motivated to start your career with a leading financial institution? Are you willing to learn, grow and contribute towards our vision of becoming the top player in every market and product we offer? If yes, we would love to have you on board!
Qualifications
Minimum Second-Class Lower Degree from an accredited University or Upper Credit for HND holders.
Applicants must have completed NYSC and have their discharge certificate in hand.
Application Closing Date
Not Specified.
How to Apply Fidelity Bank Graduate Trainee Program 2023.
If you are interested in the Fidelity Bank Graduate Trainee Program and meet the requirements, please apply for the position by using the online application form provided at https://www.fidelitybank.ng/job_openings/graduate-trainee/.
You may also like;