Top 27 All Expense Paid Internships Abroad for 2023/2024: If you're a student looking to gain valuable international work experience while exploring a new culture, an all-expense-paid internship abroad could be perfect.
These internships provide hands-on experience in your field of interest and cover all expenses, including travel, accommodation, and sometimes even a stipend.
Read also: Ontario Graduate Scholarship 2024/2025 for International Students.
Introduction: All Expense Paid Internships Abroad.
When searching for all expense paid internships abroad, the biggest obstacle is usually funding. Finding the money to support this career opportunity can be difficult.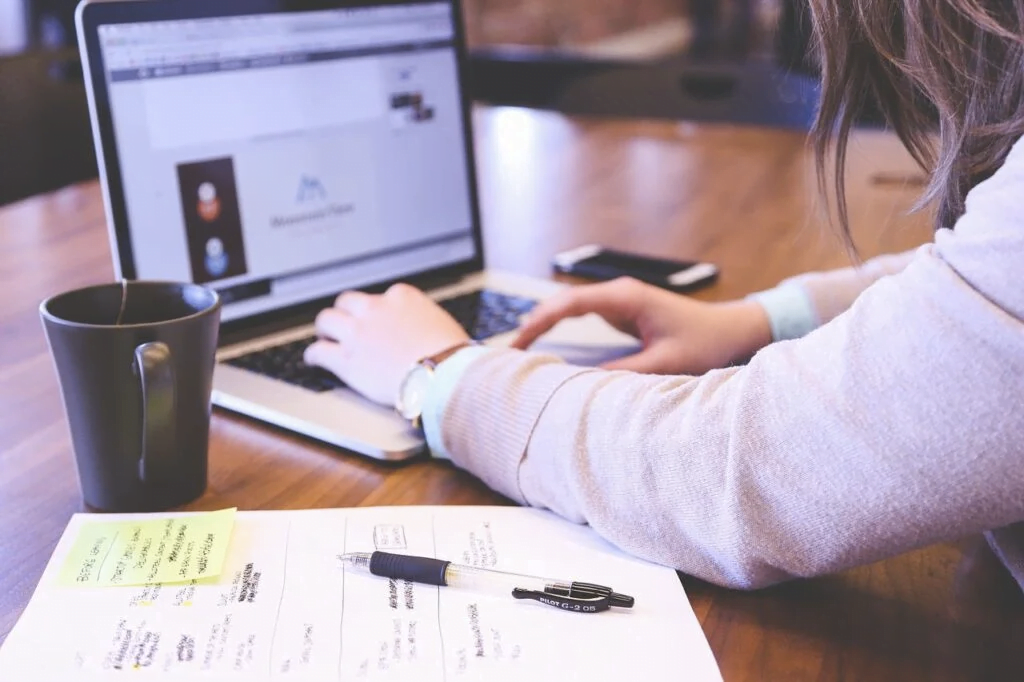 Interning abroad presents a fantastic opportunity, but the cost can significantly deter potential applicants. There are numerous international internship options, but paid opportunities can be challenging. This can be frustrating and may cause some to reconsider their plans.
We're sharing our knowledge about fully-funded internships abroad to help you overcome this roadblock to your international internship. Yes, they do exist. 
What expenses are covered in "all expenses paid internships abroad"?
When doing an expenses-paid internship abroad, you can receive various compensation that can be just as valuable as money.
Students can receive academic credit for paid internships abroad.
Interning through your school can be a great way to gain real-life work experience while earning class credits. This can help fulfil graduation or job application requirements.
Many unpaid internships only accept full-time students in relevant fields but can also be considered paid research internships abroad. If your school allows internships abroad for credit, inquire about available scholarships. Universities and private sources offer scholarships that cover travel and living expenses for international internships.
Additionally, check your financial aid status and see if your student loans can cover the costs. It's like killing two birds with one stone! If you are no longer a student, don't fret.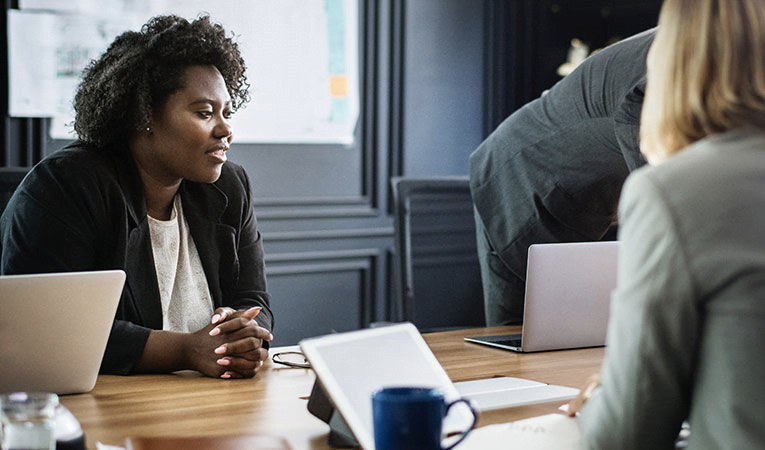 Paid internships abroad for graduates also exist. Sometimes, organizations that cannot afford to pay interns offer living stipends or cover living and food expenses while abroad.
Despite the high cost of international internships, the valuable learning experience, opportunity to travel, and career networking make them a worthwhile investment. These benefits should be considered when deciding to intern abroad.
Although you may be unable to avoid paying for your international internship upfront, there are ways to break even by saving or earning money in other areas. This is something that your friends interning in the US may find challenging. It's important to remember that costs are still involved even if some internships abroad cover most expenses. Legitimate all-expense-paid internships abroad are jobs.
Read also: Top 5 Postgraduate Courses in Canada: Course Duration, Fees.
List of All Expense Paid Internships Abroad for 2023/2024.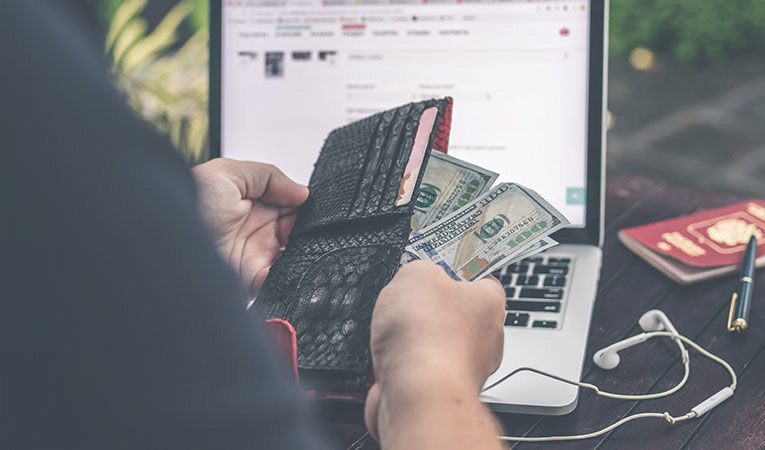 1. Google Engineering Practicum
Google offers a highly competitive engineering internship program for undergraduate students. Selected interns get to work on real projects and receive mentorship from Google engineers. This internship covers all expenses, including flights, housing, and a generous stipend.
2. Microsoft Explore
Microsoft Explore is a 12-week summer internship for undergraduate students interested in software engineering. The program provides interns with competitive salaries, housing, and round-trip airfare.
3. Facebook University
Facebook University is a paid summer internship program for undergraduate students pursuing a degree in computer science or a related field. The program covers housing, transportation, and a competitive salary.
4. Apple Worldwide Developer Relations
This internship program is for students interested in iOS development. Apple covers all expenses, including housing, flights, and a competitive salary.
5. Adobe Summer Internship
Adobe offers a 12-week summer internship program for undergraduate and graduate students. The program covers housing travel and provides a competitive salary.
See also: APPLY: UK Government Teachers Recruitment 2023/2024 (Physics, Science & Languages).
6. IBM Extreme Blue
IBM's Extreme Blue program is a 12-week internship for students interested in business and technology. The program covers all expenses and provides a competitive salary.
7. Amazon Software Development Engineer
Amazon's internship program for software development engineers provides a stipend, flights, and accommodation. The program allows interns to work on real projects and collaborate with experienced engineers.
8. Intel International Summer Internship
Intel's summer paid internships program offers students the chance to work on cutting-edge projects and gain hands-on experience. The program covers all expenses, including travel, housing, and a competitive salary.
9. Samsung Global Internship Program
Samsung's Global Internship Program allows students to work on real projects and explore various career paths. The program covers flights housing, and offers a competitive salary.
10. Toyota International Internship Program
Toyota's International Internship Program is open to students from various disciplines. The program covers flights, accommodation, and a stipend for living expenses.
11. Premier TEFL
If you believe a short internship abroad for 1-2 months isn't enough, you will love this fantastic opportunity from Premier TEFL. They are offering a nine-month internship in beautiful Spain! This prolonged period would give you ample time to explore the country and discover your favourite churro place while significantly enhancing your international work experience. If you aspire to work in education or with English as a Second Language (ESL) students, this is the perfect chance to make your dream come true.
As a student or recent graduate seeking to gain experience in the financial services industry, you can compete internationally alongside top-performing colleagues. However, competition for these positions is fierce, and a polished resume and a willingness to strive for excellence is crucial. This fully paid internship abroad is an excellent way to stand out and distinguish yourself as a noteworthy candidate in your future job search. Moreover, it will equip you with invaluable skills and enable you to expand your professional network.
Have you heard of KONE? They are an internationally renowned company that specializes in escalators and elevators. Forbes has recognized them as one of the most innovative companies in the world. KONE offers a variety of internships, including opportunities in IT, business, law, and other fields. What makes KONE stand out is its International Trainee Program (ITP). This program provides interns with an all-expenses-paid trip to another country and their salary. KONE handles everything, from arranging accommodations to providing an in-country point person to support you. If you're an engineering major or looking to explore other disciplines, KONE is a great place to intern and gain valuable experience.
Deloitte is a prominent business entity in the US and globally. Their fully-funded international internship program is open to students from various fields. This program is an excellent addition to your resume, as Deloitte is one of the top professional services firms. You can choose from multiple areas, including business technology, corporate finance, and consulting. The options are limitless!
As an intern in HR, operations, marketing, retail, research, or finance, you can work in various countries worldwide with a French-owned beauty and cosmetics company. The Global Opportunity Programme is designed to encourage students and young graduates to gain international experience. Additionally, the company offers many opportunities that align with your academic and geographical preferences.
Read Government Of Canada International Scholarships 2024/2025 At The University Of Alberta.
16. Cultural Homestay International
We want to enrol in CHI's internship program in Germany, which has a minimum duration of three months. This is an excellent opportunity to experience the German language and culture up close and personal and become part of an international family. If you have a passion for working with children and are interested in a career in childhood development, these all-inclusive internships abroad are hard to beat.
17. IAESTE
The IAESTE Internship Placement Program provides paid internships for students studying technical subjects abroad. The program assists with work visas and accommodations in advance and offers cultural excursions and networking opportunities upon arrival. Due to the high demand and numerous well-qualified applicants in the technical field, securing a position in this program is highly competitive. It is recommended that applicants put forth significant effort and attention to detail in their application to increase their chances of being selected.
18. Oyster International
Are you looking for an opportunity to enhance your resume and gain valuable experience in the hospitality industry? Join Oyster International in Canada, where you can enjoy the breathtaking winter scenery while working up close with ski runs and exploring the great outdoors. You will also have the chance to develop your customer service skills. This internship is a unique opportunity that you don't want to miss. You can work for six months during the summer or winter and earn decent money. Apply now and start your once-in-a-lifetime hospitality internship abroad.
Related: Requirements for Working as a Truck Driver in Canada.
If you have a keen interest in fashion, H&M's internship program offers valuable insight into the workings of a multinational company. You'll have the chance to work and reside in one of Europe's top cities, gaining access to the production of clothing – a fundamental necessity. Additionally, there's a possibility of receiving free shoes. Moreover, half of H&M's interns have been offered full-time employment, making this internship not just a temporary opportunity but a potentially permanent one abroad if you excel.
20. The Fulbright Program
Have you heard of the esteemed Fulbright Program? It offers incredible opportunities for those seeking international experience. Various types of Fulbright programs include grants for academic study, financial support for work abroad and paid teaching positions. Regardless of the program, participants receive some funding. The Fulbright Program has a global reputation and will enhance your resume, making you a competitive candidate for future job applications. It's a highly selective program, meaning you'll need to compete with the brightest to secure one of the limited positions available.
Welcome to the next level of career opportunities! Google offers full-paid internships abroad that can boost your career prospects. These internships are highly competitive, and you must be at your best to secure one. Interning with Google in cities like Dublin or Paris will make you stand out from other applicants in the future. These paid internships are a great way to gain work experience and an excellent opportunity to network and build connections for future job opportunities.
22. US Department of State
The Internship Program of the US Department of State presents a remarkable prospect for students to intern abroad at a US Embassy in various countries. Even though this internship is unpaid, successful applicants can apply for the Pamela Harriman Foreign Service Fellowship. This fellowship awards a $5,000 stipend to a single intern in each embassy abroad to support their internship. The application process is competitive, but the opportunity to intern at a US Embassy in a foreign country is an unforgettable experience and well worth applying.
The World Bank offers paid internships in various fields, including economics, finance, human development, social science, agriculture, environment, and private sector development. While most positions are based in Washington, DC, opportunities are available abroad. However, to be eligible for an internship, you need to be enrolled in a graduate program and have proficiency in a second language.
KPMG is a worldwide group of companies that offer auditing, advisory, and tax services. While they don't require students to have a particular major, they do seek individuals who possess intelligence and have a passion for finance. Additionally, KPMG covers all expenses, including visas, health insurance, flights, local transportation, and conveniently located accommodations. This benefit alone is enough to attract anyone with an interest in finance. KPMG also introduces the local area, driving lessons, and the opportunity to connect with other American workers assigned to your host location.
25. EA Ski & Snowboard Training
Did you know that interning abroad doesn't have to mean spending your days cooped up in a stuffy office or cubicle? There are plenty of opportunities to gain hands-on experience while having fun at the same time. If you're interested in skiing or snowboarding, consider a paid internship in Japan as an instructor. You will improve your skills on the slopes and develop your cross-cultural communication and hospitality abilities while getting a taste of the work culture in Asia.
Read also: BASA Presidential Employment Stimulus Program (PESP) 2024 for South African SMEs.
26. Work & Travel Argentina
This program provides an excellent opportunity to enhance your resume. If you aspire to pursue a hospitality or hotel management career, starting from the bottom can be a valuable experience. You can receive a place to stay and enjoy delicious empanadas by working regular hours. You can also improve your Spanish language skills and check off exciting activities from your bucket list, such as hiking in Patagonia or attempting to dance tango in a public square. Although you may be unable to list these experiences on your CV, they will undoubtedly benefit your future career endeavours.
These experiences can also serve as paid research internships abroad, providing insight into your hotel's future. #MogulinTheMaking 😉
27. LoPair China
Mandarin immersion? Check. Meaningful relationships with a Chinese family? Check. Powerful international experience to add to your resume? Double check.
Looking for a fulfilling paid internship abroad experience? You can immerse yourself in modern Chinese culture by living with a hospitable family abroad while earning some income. Plus, you'll have the opportunity to interact with adorable Chinese children. It's an experience you won't want to miss!
Read also: ESKOM Recruitment 2023/2024 Application Form Portal (secapps.eskom.co.za).
Maximizing the Benefits of All Expense Paid Internships.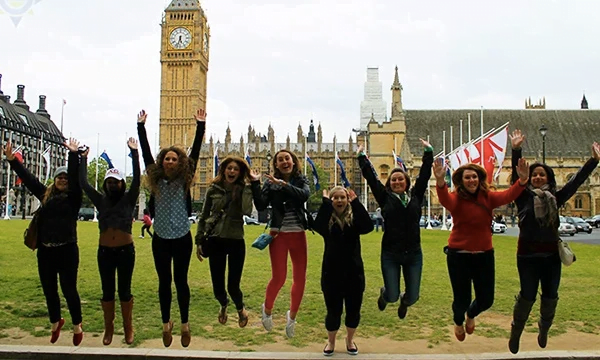 Internships demand certain sacrifices regardless of where they take place. Interns often must invest their money and time and sometimes put in extreme effort. However, interning abroad offers significant educational and professional benefits that make all the hard work worthwhile. Ultimately, internships are about gaining valuable experience and advancing your career.
When considering internships, it's crucial to keep finances in mind no matter where you end up. To widen your choices and potentially save money compared to others, consider seeking internship opportunities in other countries. Plus, it's a great way to have something to boast about.
If you are open to unconventional ideas and willing to explore the possibility of interning abroad, following the tips above will help you to make the most of your experience while keeping it budget-friendly. Although it may incur some expenses, investing in an international internship is always worthwhile as travelling is the only purchase that enriches your life. Remember to embrace the adventure and make the most of your time abroad!
Read also:
Conclusion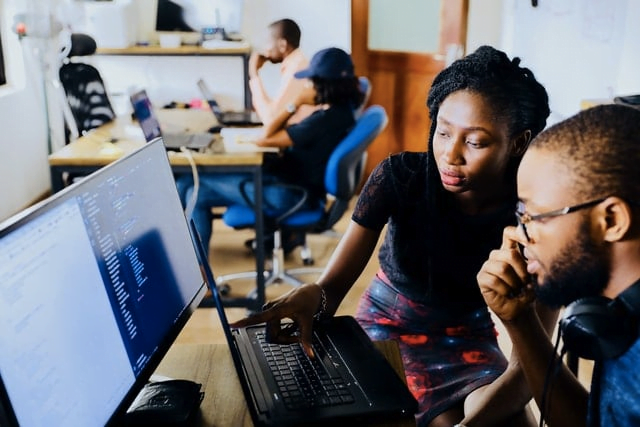 These all-expense-paid internships abroad offer a unique opportunity to gain valuable work experience while immersing yourself in a new culture.
Whether you are interested in technology, business, or design, an internship program can help you take your skills to the next level. Apply early, prepare your application materials, and grab the chance to intern abroad in 2023/2024!