NECO GCE Registration 2023: The NECO GCE (National Examination Council General Certificate Examination) is a standardized examination for students in Nigeria who wish to obtain their secondary school leaving certificate. The registration process for the NECO GCE can be quite daunting, especially for first-time candidates.
Are you on the hunt for comprehensive information about the NECO 2023 SSCE External examination? Look no further! This article provides invaluable insights into the registration process, available subjects, fees, and much more, tailored for private candidates in Nigeria.
Introduction: NECO GCE Registration 2023.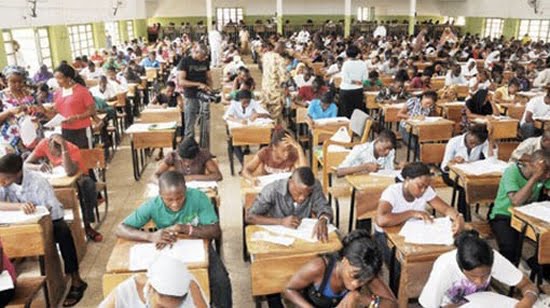 The National Examination Council (NECO) has officially commenced the sale of application forms for its November/December 2023 Senior School Certificate Examination (SSCE) External. This examination is specifically tailored for individuals who are not currently enrolled in a secondary school system—commonly referred to as private candidates. This comprehensive guide aims to furnish prospective candidates with crucial information, ranging from the registration process to the examination centres.
Registration Announcement for the 2023 SSCE External
Prospective candidates keen on enrolling for the November/December 2023 SSCE External are hereby notified that the registration window is now open. Don't miss this opportunity to earn your Senior School Certificate.
Locations for NECO GCE Examination Centres
The locations for the examination centres are conveniently categorised into neighbourhoods within each state. After candidates upload their registration details online, they will be automatically designated an examination centre within the neighbourhood they initially selected.
List of Subject Offerings in the 2023 NECO GCE SSCE External
The SSCE External offers an extensive range of twenty-nine subjects for candidates to choose from. The subjects encompass various academic disciplines such as:
English Language
Financial Accounting
Agricultural Science
Arabic Language
Biology
Chemistry
Christian Religious Knowledge (CRK)
Civic Education
Commerce
Economics
French
Further Mathematics
Geography
Government
Hausa
Health Education
History
Igbo
Islamic Studies
Literature in English
Mathematics
Marketing
Physical Education
Physics
Salesmanship
Stenography
Storekeeping
Technical Drawing
Yoruba
It's worth mentioning that Nigerian Languages (Hausa, Igbo, and Yoruba) also include components of literature.
NECO GCE Registration 2023 Registration Guidelines:
The NECO GCE registration is typically done online through the official NECO website. Here are the steps to follow:
Application Fee Structure
The following is a breakdown of the fee structure for the registration process:
Main Registration Fee: ₦17,800.00
Four-Figure Table: ₦500.00 per copy
Waterproof Certificate Jacket/Folder: ₦2,000.00 per candidate
Additional charges for stamp duty, service, and Remita are also applicable.
Payment Methods
Candidates or registration points, such as cyber cafes, are required to visit NECO's official website, create and activate an account, and then proceed to pay through one of the following five payment options:
ATM Card
Internet Banking
USSD
Wallet
Bank Branch
Important Note: The use of scratch cards for NECO transactions has been discontinued.
How to Register for NECO GCE Registration Form 2023.
Mode of Registration: Candidates can register for NECO GCE Registration 2023 both offline and online for the examination.
Online Registration Steps:

Visit the Council's website SSCE External Link
Create an account and purchase the registration quota.
Proceed to a reputable cybercafé to complete the registration and capture biometric data.

Registration Timeline: Candidates are advised to register within the stipulated period as announced on the Council's website.
Special Provisions for Visually Impaired Candidates
Candidates with visual impairments are also eligible for registration and should specify the nature of their disability during the bio-data entry in the offline application.
Registration Requirements: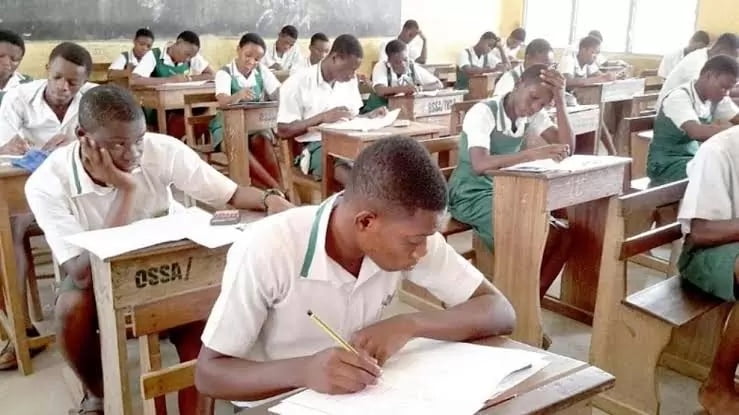 Before proceeding with the registration, it is essential to ensure that you have the following requirements:
A passport photograph.

A passport-sized photograph is required for registration.
The photograph should not be more than six months old and must have a white background.
A system camera can also be used to take a passport-sized photograph during the registration process if needed.

A valid email address and phone number for communication purposes.
A recent passport-sized photograph with a white background.
Your signature on a white sheet of paper.
The correct and complete information about your personal details, including your full name, date of birth, and address.
The registration fee is usually specified on the NECO website.
Registration Deadline / Closing Date:
The registration period extends from 11 September, 2023 to 13 November, 2023. Late registration from 14 November to 19 November will incur an additional fee of ₦2,000.00. A walk-in registration fee is set at ₦28,000.00 per candidate.
It is advisable to register as early as possible to avoid any last-minute rush or technical glitches. Keep an eye on the official NECO website for the exact dates and deadlines.
Important Notes on Biometric Data
Offline Registration: Biometric fingerprints will be captured during the offline registration process for each candidate.
Examination Verification:

Biometric verification will take place during the conduct of the examination.
Candidates found to have mismatched fingerprints during verification will be considered as impersonators and will face sanctions according to existing laws.
NECO GCE Attestation Photocards and Timetable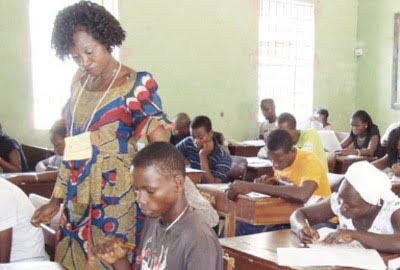 Upon successful registration, candidates must acquire:
A timetable for the examination.
At least one clear copy of the NECO Photocard, required for admission into the Examination Hall.
The Referee's Attestation section of the Photocard must be signed and stamped by an authorised individual from the following categories:
School Principal of a recognised Senior Secondary School
Ordained Clergyman or Chief Imam
Commissioned Officer of the Nigerian Armed Forces or Police, not below the rank of Captain
Senior Civil Servant, not below GL. 14
Legal Practitioner with a minimum of ten years of experience
It should be noted that candidates are no longer mandated to submit their attestation photo cards at NECO state offices for stamping.
General Information / NECO GCE Registration 2023:
Non-Refundable Registration Fee: Once the registration fee is paid, it is non-refundable.
Walk-In Candidates: Walk-in candidates can register up to six hours before the subject they intend to sit for.
Fixed Examination Centre: After uploading, the choice of examination centre cannot be edited.
Registration Instructions: Both candidates and cybercafé operators should carefully follow the SSCE External link on www.neco.gov.ng for guidance on the registration procedure.
Reputable Cyber Cafés: The use of reputable cyber cafes is strongly recommended. The Council will not be responsible for registration errors. Candidates should cross-check all offline entries made on their behalf before allowing the data to be uploaded online. Note: corrections can only be made once after online upload.
One-Time Correction: Candidates have a one-time correction opportunity valid for two weeks after uploading.

A complete name change is not permitted.
Only one of these two—Name (Surname, First name, or Middle name) or Passport—can be corrected in addition to other registration details.

Study Materials: Candidates should review the Rules & Regulations as well as the Syllabus before the examination.
Photograph Requirements: The photograph uploaded during registration will be embossed on the certificates.
Centre Viability: Candidates will be informed about the viability of their centres at least one day before the examination date.
Prohibited Items: Smoking and bringing electronic communication gadgets (e.g., programmable calculators, mobile phones, iPads, tablets, smart wristwatches/glasses/pens, etc.) into the examination hall are strictly prohibited.
Dress Code: Candidates should dress in casual clothing (mufti), and no one will be permitted entry into the examination hall with weapons.
Multiple Registrations: Multiple registrations are not allowed. Candidates who register more than once will have their entire results cancelled.
Late Entry: No candidate will be allowed into the examination hall after the examination has commenced.
General Tips to Help You Prepare for NECO GCE Exam Success:
Here are some general information and tips to help you prepare for the NECO GCE examination: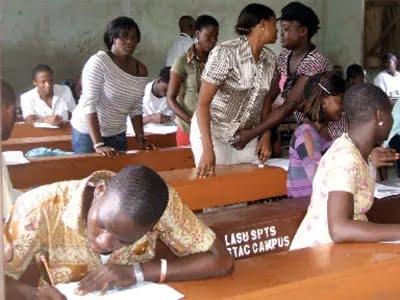 Start your preparation early: The NECO GCE syllabus is vast and requires dedicated study time. Begin your preparation at least six months before the examination to cover all the topics thoroughly.
Create a study schedule: Plan your study hours effectively by creating a timetable. Allocate specific time slots for each subject and ensure you adhere to the schedule.
Practice past questions: Familiarize yourself with the examination pattern and types of questions by solving past question papers. This will help you understand the exam format and boost your confidence.
Seek guidance from teachers or tutors: If you face any difficulties in understanding certain topics, don't hesitate to reach out to your teachers or hire a tutor. They can provide you with valuable insights and clarify your doubts.
Stay updated with current affairs: The NECO GCE examination often includes questions related to current affairs and general knowledge. Stay updated with the latest news and events to score well in this section.
Read also: GTCO Summer Internship Program 2023 | Apply Now!
Tips for Success:
Here are some additional tips to increase your chances of success in the NECO GCE examination:
Manage your time effectively during the examination: Read the instructions carefully and allocate appropriate time for each section. Don't spend too much time on a single question and ensure that you attempt all the questions within the given time limit.
Practice time management during your preparation: While solving practice papers, simulate the actual examination conditions by setting a timer. This will help you improve your speed and accuracy.
Stay calm and focused: It's natural to feel nervous before and during the examination. Practice relaxation techniques, such as deep breathing and positive visualization, to stay calm and focused.
Revise thoroughly: Allocate sufficient time for revision before the examination. Go through your notes, textbooks, and practice papers to reinforce your understanding of the topics.
Believe in yourself: Have confidence in your abilities and believe that you can perform well in the examination. Positive self-belief can go a long way in boosting your performance.
Conclusion:
The NECO GCE examination is a crucial step towards obtaining your secondary school leaving certificate. By following the registration guidelines, fulfilling the requirements, and implementing the tips provided in this article, you can increase your chances of success in the examination. Remember to stay focused, stay dedicated, and believe in yourself. Good luck!