UNESCO Young Professionals Programme: Are you a fervent young professional from a non- or under-represented Member State, passionate about embarking on a transformative career journey with a world-renowned organization? Have you envisioned contributing to global initiatives and impacting societies positively through your professional pursuits?
UNESCO's Young Professional Programme invites such enthusiastic and talented individuals to seize this unique opportunity, paving the way for their holistic professional development and enabling them to make a mark at the international level.
Read also: NDDC Scholarship 2023/2024 for Foreign Postgraduate Studies.
The UNESCO Young Professionals Programme.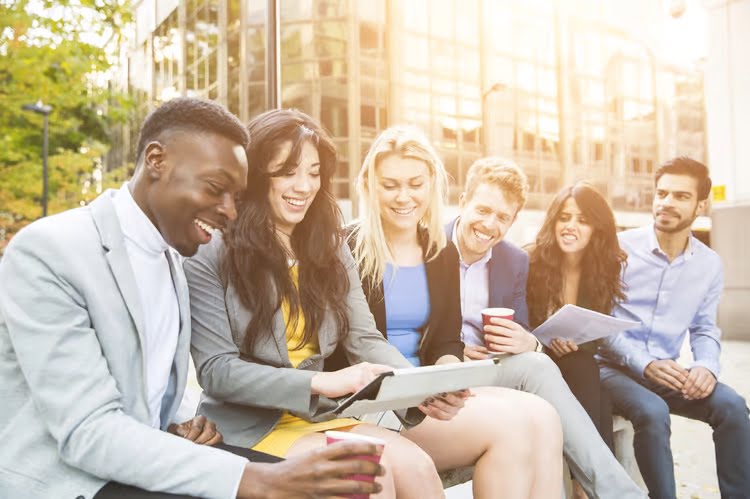 UNESCO, the international body fostering peace and knowledge sharing, presents a transformative opportunity through its Young Professionals Programme, for the spirited and proficient youth hailing from non- or under-represented Member States. This programme is a beacon for those who aspire to inaugurate their professional journey within the extensive network of the United Nations, thus contributing to the universal ethos of promoting intellectual cooperation and peace.
Programme Overview
The Young Professionals Programme is not merely a recruitment endeavour; it is a catalyst aimed at enhancing geographical representation and bolstering gender parity within the international assembly of UNESCO. It serves as a strategic platform for dynamic university graduates and adept young professionals from distinct backgrounds to infuse their innovative perspectives and vibrant energies into UNESCO's multifarious domains.
Recommended for you:
Who is Eligible to Apply?
Candidates keen on embracing this journey must:
Be nationals of non- and under-represented Member States at UNESCO.
Be 32 years of age or younger.
Possess an advanced university degree in realms including education, culture, science, social and human sciences, communication, or in a discipline pertaining to the management and administration of international organisations.
Demonstrate fluency in English or French, with proficiency in both considered a valuable asset. Acquaintance with Spanish, Russian, Arabic, or Chinese serves as an additional advantage.
Initial professional experience is considered beneficial, although it is not a mandatory requirement.
How to Apply for UNESCO Young Professionals Programme 2023.
Individuals with a fervour for international collaboration must channel their applications through the National Commission or the Permanent Delegation of their country of citizenship. Direct applications to UNESCO are not entertained.
National Commissions and Permanent Delegations play a pivotal role in scrutinising the applications and forwarding the curated list of candidates to UNESCO's Bureau of Human Resources Management for further evaluation.
Evaluation and Selection: Identifying Global Ambassadors
A meticulously constituted committee will be entrusted with reviewing the applications based on:
Academic Credentials.
Motivation and Statement of Interest.
Application Presentation.
Language Proficiency and Writing Skills.
Extent of Professional Experience.
Shortlisted candidates will undergo a video and a panel interview, enabling them to exhibit their communication acumen, analytical prowess, teamwork, creativity, flexibility, and adaptability. Furthermore, competency tests may be orchestrated to assess proficiency in UNESCO's working languages, English and French.
Read also: USIU-Africa Mastercard Foundation Scholars Program 2024…
For Further Information
To delve deeper into the details of the Young Professionals Programme and to explore the amplitude of opportunities it encompasses, visit UNESCO Young Professional Programme.
The UNESCO Young Professionals Programme is a harmonious blend of diversity, intellectual growth, and global perspective. It seeks to bring forth the latent potential of young minds from varied geographical landscapes, fostering an environment of collective growth and international cooperation. As the programme does not have a specified deadline, potential candidates are encouraged to stay informed and apply through the appropriate channels when the opportunity arises, marking the commencement of their voyage in crafting global narratives and intellectual alliances.