Bennington College Young Writers Awards 2023/2024.
Bennington College has long been the torchbearer for literary prowess, with a lineage that boasts twelve Pulitzer Prize laureates, three U.S. poet laureates, four MacArthur Geniuses, numerous New York Times bestsellers, and a duo that graced Time magazine's list of the 100 most influential individuals. Such a rich literary tapestry serves as the backdrop for the Bennington College Young Writers Awards 2023-2024, a competition aimed at nurturing and recognising budding talents at the high school level.
Can a school project pave the way to global literary acclaim? Does the world of Pulitzer Prize winners and U.S. poet laureates seem unreachable? Bennington College's Young Writers Awards aims to elevate high school writing to new heights. Celebrating a legacy of literary excellence, this competition beckons the next generation. Are you prepared to take the leap?
Read also: IMSU Debate/Quiz Essay Writing Competition 2023.
Bennington College Young Writers Awards 2023/2024.
Drawing inspiration from its illustrious alumni and their contributions to the world of literature, Bennington College initiated the Young Writers Awards. This competition isn't merely an award; it's an endeavour to spot and laud the writing prowess of high school students who embody the spirit of storytelling and creativity.
Awards and Recognitions
The accolades reserved for the Bennington College Young Writers Awards winners are both commendable and motivating:
First-place winners: A prize of $1,000.
Second-place winners: A reward of $500.
Third-place winners: An award of $250.
Moreover, the Young Writers Award doesn't end with these cash prizes. It opens the gateway to further academic opportunities at Bennington College. Finalists and winners of the YWA stand a chance to receive significant undergraduate scholarships at Bennington, with YWA finalists being eligible for a cumulative scholarship of $40,000 over four years, while the winners can avail a grand total of $60,000 spread across the same duration.
Bennington College Young Writers Awards Eligibility Requirements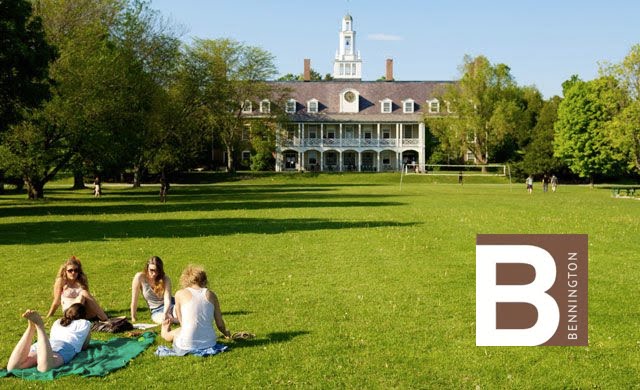 Students aiming for the stars through their literary talents must adhere to the following guidelines:
The competition is open to students from the 9th-12th grades or those in secondary school for international applicants.
Submission Categories:

Poetry: Submit up to three poems, with no restrictions on length or style.
Fiction: Craft a compelling short story or a riveting one-act play.
Nonfiction: Pen a personal or academic essay that resonates.

International Eligibility:

Both US-based and international students can participate.
All entries should be submitted in English.
Read also: Fully Funded Chinese Government Scholarships 2024/25 (CSC Scholarships).
Submission Guidelines:
Short stories and nonfiction pieces must not exceed 1,500 words.
All written works should be typed, with double spacing.
Plays should not have a runtime of more than 30 minutes.
The author's name should be clearly mentioned on each submission page.
All submitted works must be original.
A high school teacher must review, approve, and sponsor all entries. For homeschooled students, a mentor can fulfil this role.
How to Apply for Bennington College Young Writers Awards 2023/2024.
To submit your applications for the Bennington College Young Writers Awards 2023, candidates should start their application journey at https://admissions.bennington.edu/register/youngwriters.
Note that the competition registration is free and open for all interested writers and poets.
For a more in-depth insight into the competition and its nuances, please visit the official page of the Bennington College Young Writers Awards.
Application Submission Closing Date: November 1, 2023.
To all young writers and poets, this is your platform. Unleash your creativity, share your stories, and let the world witness your literary genius. The stage is set; now, it's your turn to shine.