How to Migrate to Canada as a Family. Before you start the migration process, it's essential to have a solid understanding of the Canadian immigration system. Canada offers several immigration pathways, each with its own set of requirements and eligibility criteria.
Understanding the Immigration Categories
Canada has two main categories for immigration: economic immigration and family reunification. Economic immigration is based on your skills, work experience, and potential contribution to the Canadian economy, while family reunification allows Canadian citizens and permanent residents to sponsor their eligible family members for immigration.
Express Entry
The Express Entry system is Canada's flagship economic immigration program. It manages applications for three federal economic immigration programs:
Provincial Nominee Programs (PNPs)
Provincial Nominee Programs (PNPs) allow Canadian provinces and territories to nominate individuals for immigration based on their specific labor market needs and provincial criteria.
Family Sponsorship
Under the family sponsorship category, Canadian citizens and permanent residents can sponsor close family members for permanent residence in Canada. Eligible family members include spouses, common-law partners, dependent children, parents, and grandparents.
Temporary vs. Permanent Residence
Canada also offers temporary residence options such as work permits, study permits, and visitor visas. Temporary residence is typically a stepping stone to permanent residence for many individuals and families.
Requirements for migrating to Canada with family
Meeting the eligibility criteria is crucial to a successful immigration application. The specific requirements vary depending on the immigration pathway you choose.
Basic Requirements
For most immigration programs, you must:
Have a valid passport
Be in good health
Have no criminal record
Not pose a security risk to Canada
Language Proficiency
Language proficiency is often assessed through English or French language tests like the IELTS or CELPIP for English and TEF or TCF for French. You need to achieve a certain score to be eligible.
Educational Credentials
Educational credentials are assessed through an Educational Credential Assessment (ECA) for Express Entry. Your foreign education must be equivalent to Canadian standards.
Work Experience
For Express Entry, you typically need at least one year of skilled work experience within the last ten years in a NOC (National Occupational Classification) skill level 0, A, or B occupation.
Health and Security Checks
You and your family members will be required to undergo medical examinations and security checks to ensure you meet health and safety standards.
Related Posts:
Selecting the Right Immigration Pathway: How to Migrate to Canada as a Family.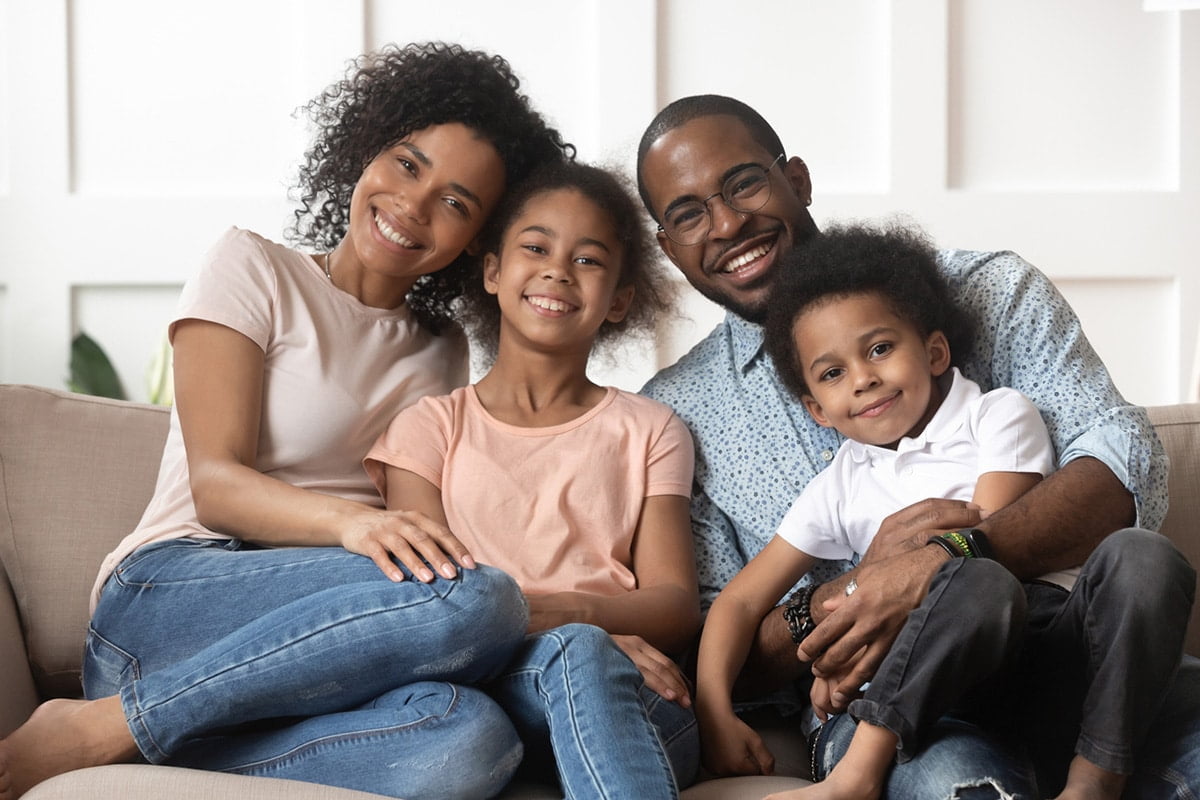 Once you meet the eligibility criteria, you'll need to choose the most suitable immigration pathway for your family. Here are some options:
Express Entry System
If you have skilled work experience and are looking to immigrate as a family, you can consider Express Entry. It offers a points-based system where candidates are ranked based on factors such as age, education, work experience, and language proficiency.
Provincial Nominee Programs (PNPs)
If you have a specific province or territory in mind for settlement, PNPs can be an excellent choice. Each province and territory has its own PNP stream with unique criteria, often tailored to their labor market needs.
Family Sponsorship
If you have close family members who are Canadian citizens or permanent residents, they can sponsor your family for immigration. This is a viable option if you want to join your family in Canada.
Study Permits and Student Pathway
If you have children who wish to study in Canada, obtaining a study permit for them can be a way to start your journey. After completing their studies, they may be eligible for post-graduation work permits and eventually permanent residence.
Get Your Application Ready and prepared
Once you've selected the appropriate immigration pathway, it's time to prepare your application. The requirements and documentation can be extensive, so meticulous planning is essential.
Gather Required Documents
Collect all the necessary documents, including but not limited to:
Passport copies
Birth certificates
Marriage certificates (if applicable)
Educational transcripts and diplomas
Language test results
Employment reference letters
Police clearance certificates
Proof of funds
Educational Credential Assessment (ECA)
If you're applying through Express Entry, you'll need to have your foreign educational credentials assessed by a designated organization to determine their equivalence in Canada.
Language Proficiency Tests
Take the required language proficiency tests (IELTS, CELPIP, TEF, TCF) and ensure you achieve the minimum score needed for your chosen immigration program.
Create an Express Entry Profile
If applying through Express Entry, create an online profile and submit your Express Entry profile. You will receive a Comprehensive Ranking System (CRS) score, and candidates with the highest scores are invited to apply for permanent residence.
Provincial Nominee Program (PNP) Application
If applying through a PNP, submit your application to the specific province or territory's immigration office. Be sure to meet their criteria and provide all required documents.
Family Sponsorship Application
If a family member is sponsoring you, they must submit the sponsorship application to IRCC (Immigration, Refugees, and Citizenship Canada). Ensure that they meet the income requirements to support your family financially.
Submitting Your Application
The submission process varies depending on your chosen immigration pathway.
Express Entry
If you're invited to apply for permanent residence through Express Entry, you'll have a limited time (usually 60 days) to submit a complete application. Pay the required fees and submit your application online.
Provincial Nominee Program (PNP)
After submitting your PNP application, you may be nominated by the province or territory. Once nominated, you can apply for permanent residence through IRCC.
Family Sponsorship
Your sponsoring family member will need to submit their sponsorship application, and you will need to complete your application for permanent residence separately.
Biometrics and Medical Examinations
You and your family members may be required to provide biometrics (fingerprints and photos) and undergo medical examinations as part of the application process.
Waiting for a Decision
After submitting your application, you'll need to wait for a decision from IRCC. The processing times can vary depending on the program, the volume of applications, and other factors.
Processing Times
You can check the current processing times on the IRCC website. Be patient during this period, and avoid making unnecessary inquiries, as it won't expedite the process.
Addressing Additional Requests
If IRCC requests additional information or documents, respond promptly to avoid delays in processing.
Permanent Resident (PR) Status
Once your application is approved, you'll receive a Confirmation of Permanent Residence (COPR) and a permanent resident visa (if required). You'll need to travel to Canada before the expiry date on your visa.
Arrival preparation
As you prepare for your move to Canada, there are several important steps to take:
Research Your New Home
Research your destination in Canada, including job opportunities, housing options, schools, and healthcare services. Each province and territory has its unique characteristics, so it's essential to be well-informed.
Related Posts:
Financial Preparation
Ensure you have enough funds to cover your initial expenses in Canada, including accommodation, transportation, and living expenses until you find employment.
Health Coverage
Explore your options for health coverage in Canada. Some provinces provide healthcare immediately upon arrival, while others may have waiting periods.
School Enrollment for Children
If you have school-age children, research the school system in your province and enroll them as necessary.
Arriving in Canada
Once you arrive in Canada, there are specific steps to follow to establish your status as a permanent resident.
Port of Entry (POE)
When you arrive, present your COPR and other required documents to a Canadian Immigration Officer at the POE. They will confirm your eligibility and grant you permanent resident status.
Permanent Resident Card
After your arrival in Canada, you'll receive your permanent resident card, which is essential for re-entry into Canada if you travel abroad.
Initial Settlement
During your initial settlement period, consider finding temporary accommodation and opening a Canadian bank account. Look for job opportunities and explore community services to help you adapt to your new life.
Adapting to Canadian Lifestyle
Adapting to life in Canada is a gradual process. Here are some essential aspects to consider:
Finding Housing
Secure permanent housing for your family, whether it's renting or buying a home. The cost of housing varies significantly across Canada, so budget accordingly.
Finding a job
Search for employment opportunities in your field. You may need to have your foreign credentials recognized or undergo additional training to meet Canadian standards.
Community Integration
Engage with your local community to build a support network and make friends. Join clubs, attend cultural events, and participate in local activities.
Language Learning
Improving your English or French language skills is crucial for successful integration. Consider enrolling in language courses or seeking language assessment and support services.
Maintaining Your Status
Once you've obtained permanent resident status in Canada, it's essential to understand the requirements for maintaining that status.
Permanent Resident Renewal
Your permanent resident card is valid for five years. Ensure you renew it before it expires to maintain your status as a permanent resident.
Citizenship Application
After residing in Canada as a permanent resident for a specified period (usually three to five years), you may become eligible to apply for Canadian citizenship. Citizenship provides additional benefits, including the ability to vote in federal elections.
Conclusion: How to Migrate to Canada as a Family.
Migrating to Canada with your family is a significant undertaking, but with careful planning and adherence to the immigration process, it can be a rewarding experience. Remember to stay informed about the latest immigration policies and requirements, seek legal advice if needed, and make use of available resources and support services to ensure a smooth transition to your new life in Canada.