Truck Driver Jobs in Canada: There are a lot of jobs available in the formal and informal sector in Canada, Truck driving is one of them.
Foreigners who are skilled and interested in truck driving can apply for several truck driver jobs in Canada sponsored by Visas provided they meet the conditions of the recruiting companies.
There are a lot of advantages in Truck driving jobs in Canada as well as in many developed countries; the flexibility of the job, the unskilled work nature of the job which doesn't require much of formal education or training.
Currently, with the most recent openings ongoing, read through this post and apply if you want to get a truck driving job in Canada that sponsors a visa!
Read also: Relocating to Canada as a Nurse 2024.
Level of Demand for Truck Drivers Jobs in Canada
Truck driving in Canada is seen as a secure and sustainable job and good source of income even for college graduates. One of the most in-demand semi-skilled professions in Canada is truck driving, which is a great job and a noble vocation.
In recent publications, the Canadian government claims that there is a manpower shortage in the truck driving sector.
There has been a trucker shortage since 2021, and delivery companies have been unable to fill positions quickly enough. Up until 2025, companies in Canada will need to employ a minimum of 17,000 additional truck drivers yearly, according to Trucking HR Canada.
There is a great level of job security in the trucking profession in Canada as there is an increasing need for truck drivers across the country. As far as wages, truck drivers are gainfully employed. Businesses frequently provide new drivers with a bonus for signing.
Requirements for Truck Driving In Canada
To get into the truck driving profession in Canada, certain conditions has to be met;
First, you'll undergo a three-month accredited driver education program at a community college or vocational institution.
Straight-body trucks can only be operated by drivers with a Class 3 or D license.
Driving lengthy combination vehicles necessitates a Class 1 or A permit.
Then you must get a work visa after being hired as a truck driver by a sponsoring employer, as foreign immigrant.
Temporary Foreign Worker Program (TFWP) is a necessary program that allows individuals who are not Canadian citizens nor lawful permanent residents to fill positions in Canada where there is a labor shortage. The temporary foreign worker visa for Canada is obtained through this program.
Read also: Housekeeper Job in Canada.
Most Demanded Types Of Truck Driving Jobs in Canada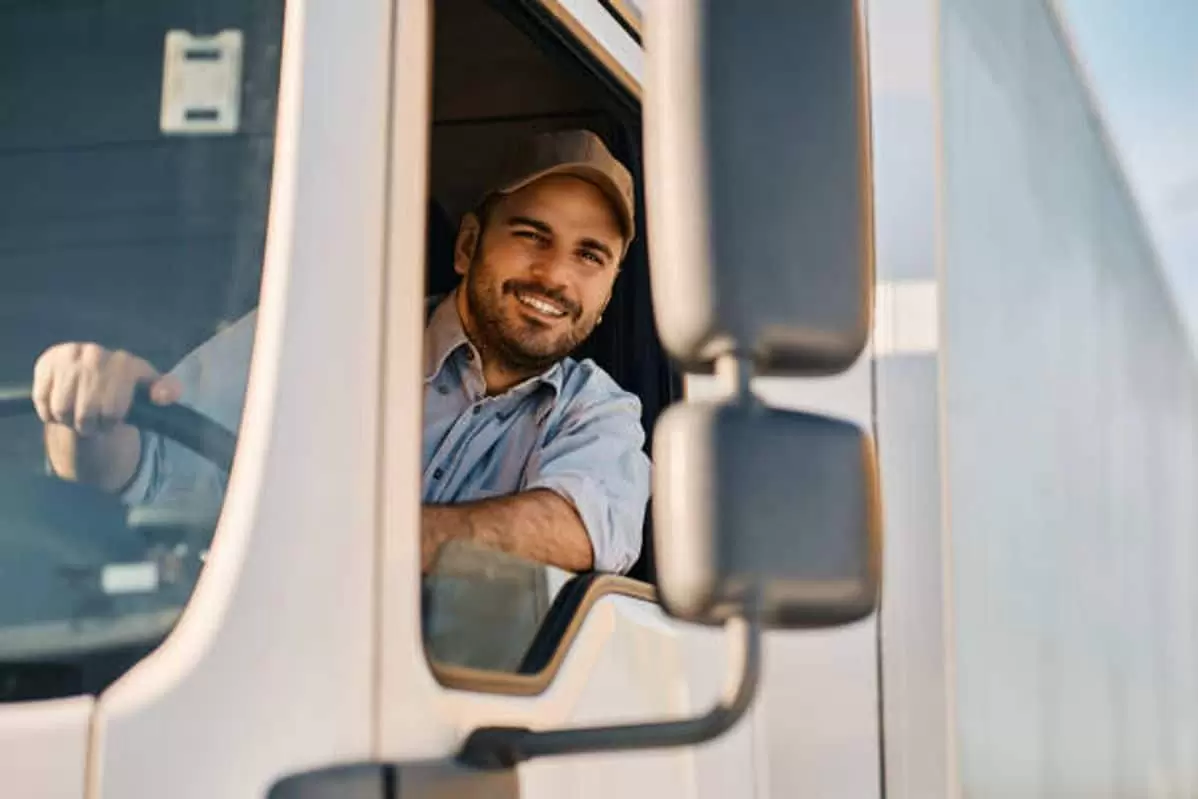 To mention a few, if you drive a truck, you could work in any of the following positions:
Local
Regional
Bulk products truck driver
Carrier truck driver
Auto Hauling
Construction cement truck driver
Dry Van
A driver of a mobile cement mixer
Concert Trucking
Flatbed
Transportation with Escort
Driver of a fuel truck
Final Mile
Driver of a fuel truck
A transporter of gravel
General Skills/Qualifications Of Truck Drivers in Canada
Navigational skills,
Problem-solving
Proper driving technique,
Communication
Basic mechanical knowledge,
Maintaining a spotless driving record,
The importance of safety and care should all be demonstrated.
Available Truck Driver Jobs In Canada With Visa Sponsorships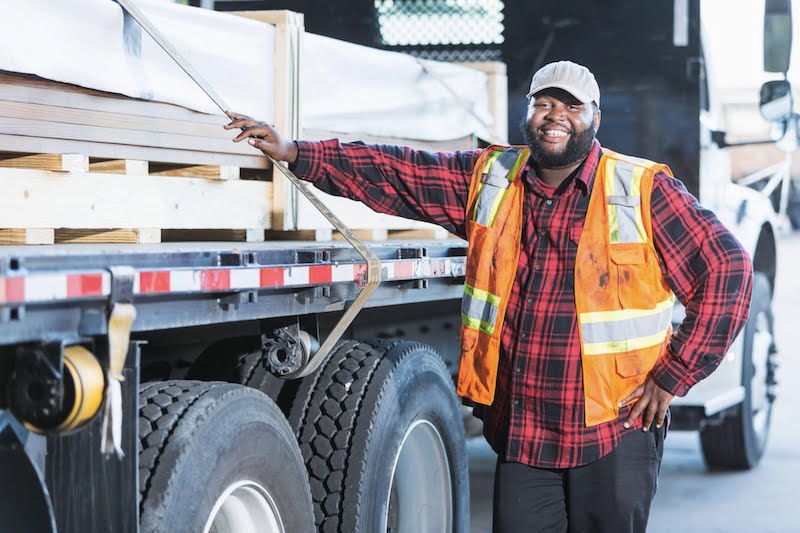 Interested candidates can start filling out the application today for the truck driver jobs in Canada listed below!
AZ Driver – Grocery Deliveries – Cornwall
Job details
Salary: $70,000–$80,000 a year
Job type: Full-time
Position Summary:
Start and finish from our Cornwall terminal
Delivering products to various retail locations within Cornawall, Kingston, Quebec etc
Hand bombing required of items from truck on every delivery
Ensure customer delivery is met in a timely, safe and professional manner
Ensure accuracy and record all deliveries on timesheet
Responsibilities and Requirements:
Valid AZ License
No experience needed
Must be comfortable with both city and highway driving, regular tight turns, backup into small docks
Ability to lift up to 50lbs on a consistent basis
Clean CVOR, abstract and criminal search
Follow company rules and regulations with respect to safety and hours of service
Excellent customer service skills
Why Work for Canada Cartage:
Dedicated 24-Hour Dispatch Coverage
Modern, well maintained Fleet; professionally detailed, inside and out, on a regular basis
Industry leading benefits package including company-matching pension plan
Stability; Full Time, Steady Hours and consistent year round work
Safety-oriented company with a safety program in place
Opportunities for career advancements through training and development
Company perks such as company phone, uniform/safety boots allowance and discount programs for gym memberships, auto services, cell phone plans, etc.
Awarded as a Top Fleet Employer in 2017, 2018, 2019, 2020, 2021, and 2022
Work with a company named "Canada's Best Employer 2018, 2019, 2021 & 2022" in Transportation & Logistics by Forbes
Read also: Top 10 Highest-Paying Jobs in Canada with visa sponsorship.
Class 3 Garbage Truck Driver
Job details
Salary: $326 a day
Job type: Full-time
COMPETITIVE HOURLY RATE & INCENTIVES:
Daily Rate: $326.11 – Full time, with benefits (90% of wage for first 3 months)
Tuesday to Friday – Guaranteed 10 hrs per day
6:30 am to 4:30 pm (approx)
Company Paid Benefits + RRSP Match
JOB DUTIES & RESPONSIBILITIES:
Safe and efficient operation of vehicles
Daily Pre and Post Trip Inspections
Driver/Loader teams split the daily duties by switching the driving and pitching hourly
Physically demanding role
REQUIREMENTS:
Class 3 driver's license (Newly licensed drivers welcome to apply)
Clean CVOR and Abstract
1-2 years of Class 3 driving experience
Come, join a team environment, and colleagues who embrace a "work hard, play harder" culture. Our compensation package is competitive and comes with excellent benefits. You'll also be associating yourself with a company that likes to lead by example through a strong presence in our local communities, charitable giving, sustainability initiatives, and more.
Class 1 Truck Driver – Prince George
Job details
Salary: $150 a day
Job type: Full-time
Responsibilities
Haul bulk wood products
Safely and productively operate a Super B or similar from our new and modern fleet
Manage challenging mountain highway and winter road conditions – Bush/Off road driving
Job Requirements
Must possess a valid Class 1 license with a clean Driver Abstract
Super B driving experience an asset
Must successfully complete pre-employment drug and alcohol testing
Experience with highway mountain driving in winter conditions an asset
Work Conditions
5 day work week working predominantly out of town but home on weekends
$150/day LOA provided while away
Truck Driver
Job details
Job type: Full-time
Responsibilities include the following:
Drop off and pick up small rental equipment for customers
Adhere to all safety requirements particular to equipment including Federal Motor Carrier Safety Regulations
Suggest equipment and supplies to meet customers' other needs
Other duties assigned as needed
Job Requirements:
Valid driver's license with acceptable driving record
6 Months experience, 1 year preferred
High School Diploma or GED
Ability to frequently lift items up to 45 lbs.
Superior customer service, teamwork and verbal/written communication skills
Diligent attention to safety
This position is deemed Safety Sensitive for purposes of United Rentals' policies and procedures.
At United Rentals, the largest equipment rental company, we believe that it takes great employees to build a great organization – and we're passionate about helping our people grow professionally and embrace teamwork in everything they do. Our culture is based on our corporate values and centers on mutual respect, job satisfaction, diversity and a shared responsibility to build a better future.
What's in it for you?
U.S. Full Time roles: Best in class benefits offering includes medical, dental, vision, flex spending and health savings accounts; 401(k) retirement with company match; life and disability insurance; and paid time off including sick, vacation, holidays, and paid parental leave. Comprehensive training and development and career growth opportunities.
U.S. Non-Full Time roles: Benefits offering includes 401(k) retirement with company match; paid time off including sick, vacation and holidays; and comprehensive training and development and career growth opportunities.
Canada: Best in class benefits package which includes medical, dental & vision, RRSP/DPSP*, paid time off, comprehensive training and development, and career growth opportunities.
Offered for full time roles, non-full time eligibility in select provinces.
United Rentals, Inc. is an Equal Opportunity Employer of women, minorities, protected veterans and individuals with disabilities.
How To Apply for Truck Driver Jobs in Canada With Visa Sponsorship.
To apply, click the link below. When you arrive at the official website, use the search bar to enter "Truck driver jobs." Once all openings are displayed to you, make sure to complete the application form for any that appeal to you and match your qualifications.
Apply also: Construction Jobs in Canada with Visa Sponsorship in 2023/2024: APPLY NOW.
Conclusion On Truck Driver Jobs Canada
As our update on Truck Driver Jobs In Canada comes to a close, it is clear that driving a truck is a demanding career that's also rewarding, with competitive compensation and flexible hours.