Maximizing Your Time During Travel: Productivity Tips for Business People and Travelers: Whether you're a business professional on the go or an avid traveler, making the most of your time during travel is essential.
This guide offers valuable insights and tips to help you stay productive on the road, without sacrificing the joy of the journey.
Explore how to balance work, relaxation and entertainment.
READ ALSO: Truck Driver Jobs In Canada With VISA Sponsorship 2023/2024 Apply Now!!
Maximizing Your Time During Travel: Productivity Tips for Business People and Travelers.
Understanding Your Travel Goals
Defining clear objectives for your travel can not only help in being productive but also ensure a well-rounded experience.
The purpose of your journey heavily influences how you'll spend your time:
Business Travel: If you're traveling for work, your focus will be meetings, presentations, or seminars. Preparing in advance, scheduling meetings, and setting aside dedicated times to catch up on emails can keep you on track.
Tip: Research the cultural business etiquettes of the place you're visiting. A simple understanding of the local business customs can significantly improve your interactions.
Leisure Travel: When traveling for relaxation or exploration, your priority should be to immerse yourself in the locale's culture, sights, and experiences.
Tip: Plan your sightseeing in advance. Know the opening and closing times of places you intend to visit to maximize your day.
Mixed Purpose Travel: If your travel combines business and leisure, strike a balance. Dedicate specific days or parts of a day strictly for work and allocate the rest for leisure.
Tip: Stay an extra day or two, if possible. This allows you to separate work commitments from leisure activities, giving each its deserved attention.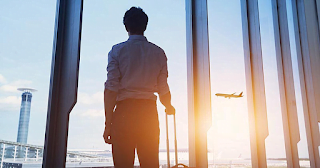 Planning Ahead for Productivity
Advance planning is the key to productivity, especially when traveling. Here's how to ensure you're prepared:
Create a Travel Itinerary: Besides flight details and hotel bookings, include specific time blocks for work tasks, leisure activities, and breaks. An itinerary helps you visualize your day and allocate time efficiently.
Tip: Use digital tools or apps that can sync across devices, allowing you to update or modify your plans on the go.
Pack Smartly: Ensure you have all necessary gadgets, chargers, and tools. A portable charger, noise-canceling headphones, and a good quality backpack with dedicated compartments can be lifesavers.
Tip: Always have digital and physical backups of important documents. Cloud storage services are great, but a USB drive can be handy in areas with limited internet connectivity.
Set Realistic Goals: It's essential to understand that traveling can be unpredictable. Flights get delayed, meetings run long, or you might need some downtime. By setting achievable goals, you ensure you remain productive without feeling overwhelmed.
Tip: Prioritize tasks. If you can't complete everything, at least you've tackled the most important tasks.
Staying Productively Entertained During Travel
Traveling often involves waiting times and long journeys. Here's how to turn those hours into productive entertainment:
Read and Learn: Bring along books or download educational podcasts.
Online Entertainment Options: Explore platforms like Surebet, a secure betting site that offers a fun way to stay engaged during your travel downtime. Surebet247 provides various sports betting options and casino games, keeping you entertained in a responsible and enjoyable manner.
Mindfulness and Relaxation: Practice meditation or simple breathing exercises.
Productive Tips for Business Travelers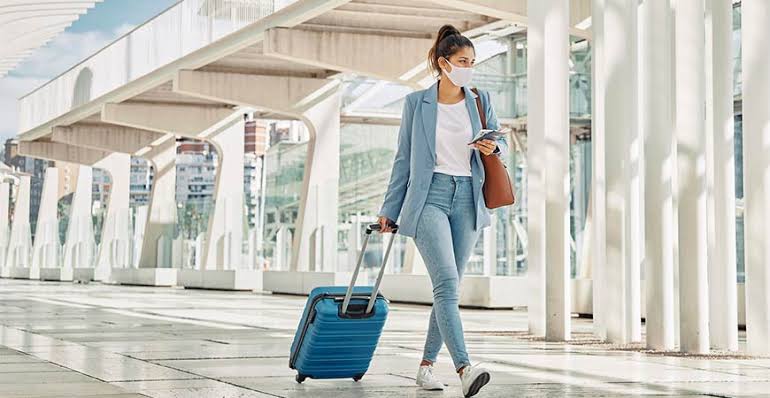 Business travel comes with its unique set of challenges and opportunities. Being productive during such trips requires a combination of planning, technology, and adaptability:
Stay Connected: With the availability of Wi-Fi in most public places, staying connected with your team back home is easier than ever.
Tip: Use collaboration tools like Slack or Zoom for real-time communication and updates.
Utilize Transit Time: Flights and train rides can be turned into productive work time. Outline a presentation, brainstorm ideas, or simply clear your email inbox.
Tip: Offline apps and tools can make this process smoother. Download necessary files before the journey.
Maintain Your Routine: As much as possible, try to stick to your regular work routine to prevent burnout.
Tip: Adjust to the new time zone a few days in advance if traveling internationally.
Choose Accommodation Wisely: Where you stay can significantly impact your productivity.
Tip: Opt for hotels with good internet connectivity, work desks, and proximity to your work commitments.
Networking Opportunities: Business trips often provide a platform to network and build relationships.
Tip: Carry enough business cards and be prepared with a concise pitch about your business.
Balancing Work and Leisure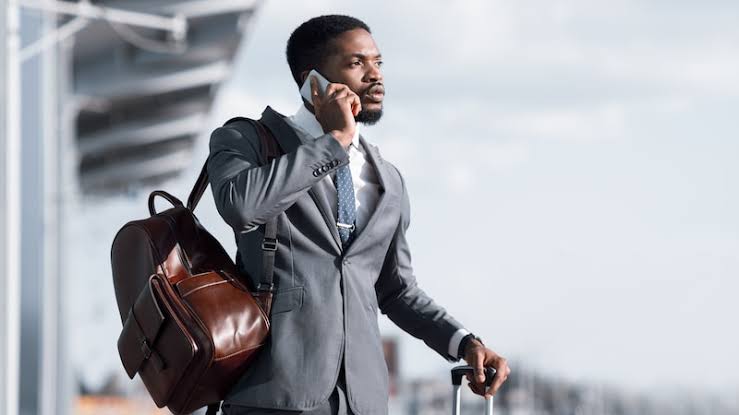 Whether traveling for business or leisure, striking a balance between work and relaxation is crucial. Here's how to ensure you make the most of both aspects:
Schedule Breaks: Especially during work-oriented travel, it's essential to allocate time for breaks and relaxation.
Tip: Explore nearby parks, museums, or local eateries during these breaks to soak in the local culture.
Explore Local Culture: If you're in a new city for business, take the opportunity to explore local culture.
Tip: Consider guided tours or experiences that can be fitted into a tight schedule.
Stay Healthy: Often neglected, your health plays a critical role in your overall productivity and enjoyment during travel.
Tip: Maintain your diet, exercise routines, and ensure sufficient rest to keep energy levels high.
Set Boundaries: If you're on a leisure trip but need to work, establish clear boundaries for work hours.
Tip: Inform your team about your availability and set specific hours for work to avoid interference with your leisure time.
Include Family and Friends: If traveling with family or friends, involve them in your plans, ensuring everyone enjoys the trip.
Tip: Plan joint activities and also set aside time for them to explore while you work.
Conclusion
Traveling doesn't mean you have to compromise on productivity.
By understanding your travel goals, planning ahead, staying entertained productively, leveraging technology, and balancing work and leisure, you can make the most of your time on the road.
Whether you're a business professional or just looking to explore the world, these tips will help you make the most of every moment.